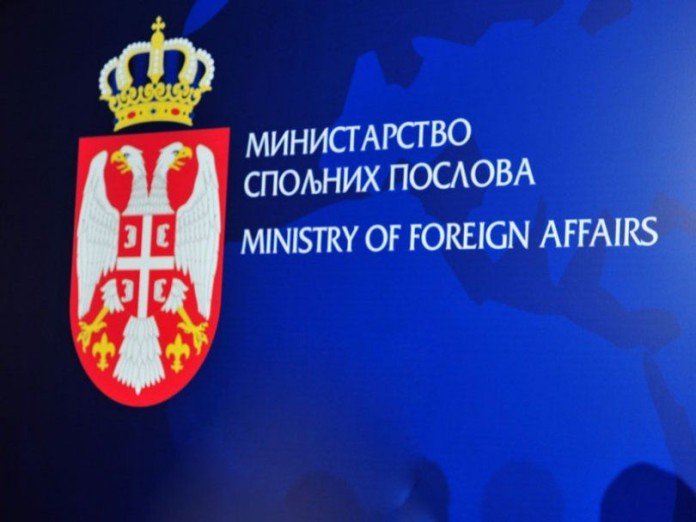 First Deputy Prime Minister and Minister of Foreign Affairs Ivica Dacic received U.S. Ambassador Kyle Scott today.
Ambassador Scott conveyed President Trump's personal holiday greetings to Foreign Minister Dacic, as well as those of Secretary of State Tillerson.
Minister Dacic and Ambassador Scott discussed the enduring bonds of friendship between Serbia and the United States. They took note that 2018 marks the 100th anniversary of President Woodrow Wilson's order to fly the Serbian flag over the White House in a show of support for America's Serbian allies. They also discussed the ongoing cooperation between Serbia and the United States in a wide range of areas that support Serbia's strategic goal of accession to the EU.
Both agreed that Serbia plays an important role in promoting increased cooperation and stability in the region, including in finding a path toward the normalization of relations between Belgrade and Pristina.
The Serbian Foreign Minister and Ambassador Scott agreed that all the countries of the region need to work together to find a way to address difficult issues of the past in a responsible manner that honors victims while helping the region move forward toward a more harmonious future.