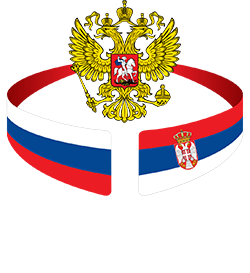 The game with oval ball is going through a popularity boom in Russia. Huge interest in the game has been drawn due to participation of Russian national team in the Rugby World Cup in Japan in 2019. Matches were broadcast live on the federal sports channel and events from the World Cup appeared in the news of leading TV channels. Today Russian rugby players have become stars of TV screens. They receive invitations to evening shows and secular parties, they receive sports awards and conduct presentations.
At the same time Russian rugby is getting significantly strengthened in sports life of the country. For example, the elite Premier League has increased to 10 clubs since 2020. In the coming years the league will already consist of 12 clubs. Student leagues are being significantly expanded, and Rugby Academy has opened in Moscow, Sochi and Krasnoyarsk. In 2020 the separate tournament for the second national clubs begins. Every year Russia hosts more and more international competitions and tournaments, including European championships and European cups. The games began to take place in modern thousands of stadiums.
Decent conditions for achieving sports results are created for rugby players. Sportsmen fees are sufficient for a lifestyle above an average Russian lifestyle and comparable to Pan-European incomes. As a rule, clubs rent their players apartments, provide additional social bonuses. It is no accident that famous rugby players from Georgia, Ukraine, South Africa, New Zealand and Australia and other countries play in clubs in Russia. Moreover, in Russia there are coaches from Wales, South Africa and New Zealand. This suggests an internationally competitive working environment.
The team of Russia now occupies the 20th place in the world rating, but now there is a task to get close to 10 leading national teams and to join their number. Moreover, Russia intends to participate in all upcoming Rugby World Cups and is preparing an application to host the World Cup in 2027. Experts, including foreign, in one vote claim that the Russian sportsmen have enough data for successful game with the most titled teams. Young sportsmen lack experience and game practice. One of the most popular ways to strengthen their national teams is to naturalize players. This was the case for Japan and became a sensation of the 2019 Cup when it reached the quarter-finals of the championship. Notable number of naturalized players can be seen in the national teams of France and Spain. But in rugby, naturalization of players takes place by special rules. Players who were born in the territory of this country or whose direct relatives (grandparents, father and mother) were born in this country have the right to play for the national team. In the case of Russia, all those born in the Russian Empire or the USSR (except the republics of the Baltic States) fall under this category. Moreover, if there are direct kinship ties to the territory of the country for which the player stands, he has the right to retain his previous citizenship. One significant limitation: the player could not perform (and could not even be declared) for the national teams of other countries, including junior national teams (U18).
To play for national teams on the largest tournaments – it is worthy career of the athlete. With high competition to get to the national teams of the country on separate sports or for personal reasons some sportsmen change the sports citizenship and then become Olympic champions, world champions and achieve big successes at other competitions. For example, for Russia it is common practice among skaters, sportsmen in biathlon, rhythmic-sportive gymnastics, synchronous swimming, wrestling and other sports. For rugby the situation is different – in Russia on the contrary there are not enough players with good basic training and desire to realize themselves in rugby. Therefore, Russia invites compatriots to play rugby! It may be an unexpected but sensible career move for young rugby players that will lead to well-deserved big wins.
Detailed information and consultations: Pavel Fedorov (General Secretary of the Rugby Union of Russia); +7 (991) 113-47-20; [email protected]