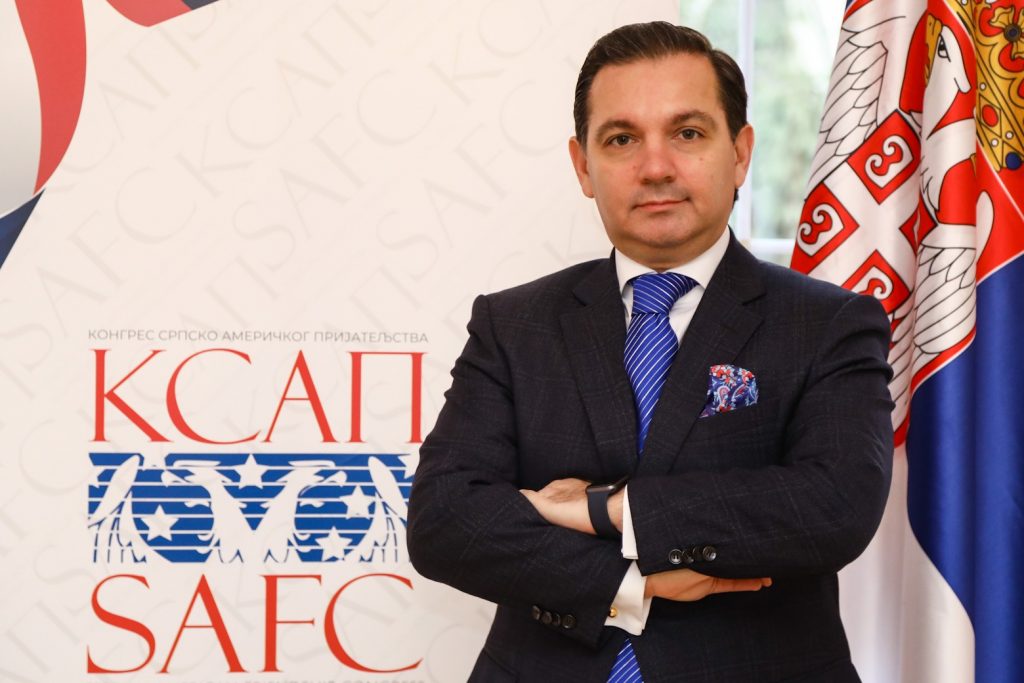 Today's relations between Serbia and the United States are at a high level and the establishment of a strategic partnership between the two countries is strongly being considered on both sides.
This year, the U.S. and Serbia mark 140 years since the establishment of diplomatic relations. This anniversary is a great opportunity for our two countries, although preoccupied with overcoming great challenges, to improve bilateral relations at all levels and remind our friendly peoples of the common history and cooperation and the struggle for values ​​that we still share and relate to freedom, democracy and liberal market economy, as well as that there is a lot of room to make the most of the potentials.
Continue reading Vladimir Marinković, President of the Serbian-American Friendship Congress: We have a grat opportunity to renew our friendship at Diplomacy&Commerce.