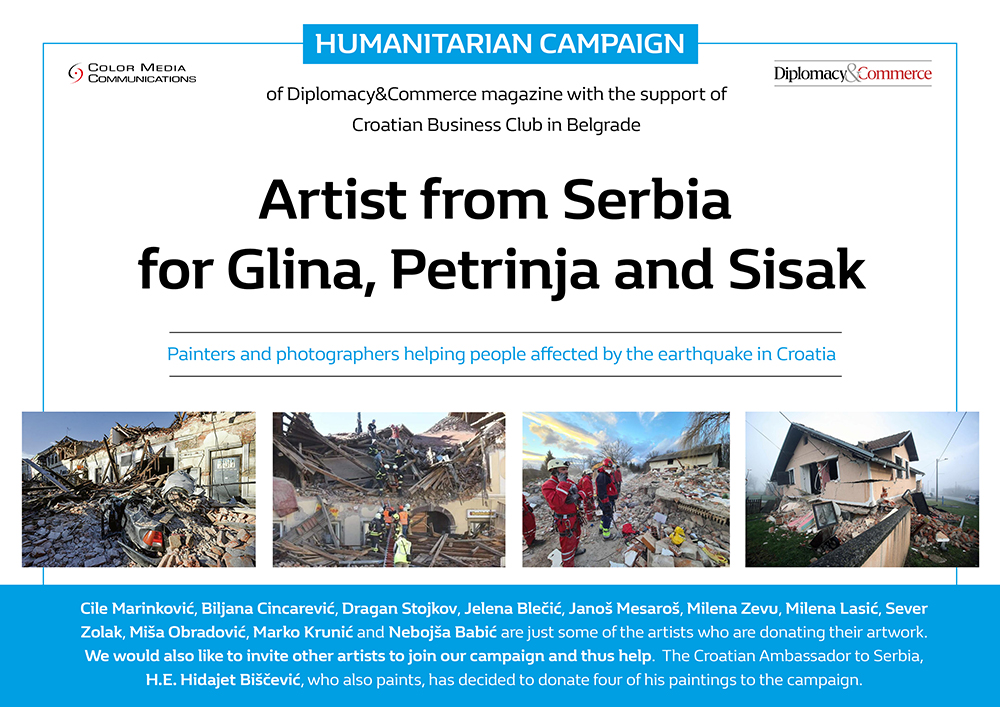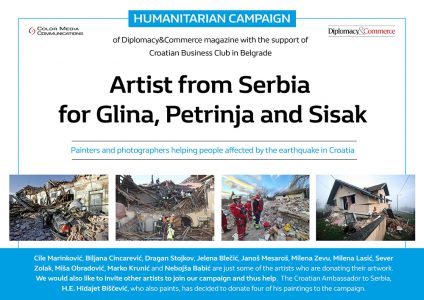 In cooperation with the Croatian Business Club in Belgrade, Croatian ambassador to Serbia, H.E. Hidajet Biščević, journalist Duška Jovanić and numerous other artists and public figures from Serbia, the reputable Belgrade's monthly in English, Diplomacy & Commerce has launched a humanitarian campaign by selling paintings and photographs called "Artists from Serbia for Glina, Petrinja and Sisak – painters and photographers helping people affected by the earthquake in Croatia. "
Some of the most renowned Serbian painters and photographers and the Croatian ambassador to Serbia H.E.Hidajet Biščević will donate their artwork for charity sale that will take place online on www.diplomacyandcommerce.rs/serbian-artists-for-glina-petrinja-and-sisak/ with all the proceeds going towards helping the earthquake victims in Croatia.
Continue reading Artists from Serbia for Glina, Petrinja and Sisak-Humanitarian campaign of Diplomacy&Commerce magazine at Diplomacy&Commerce.