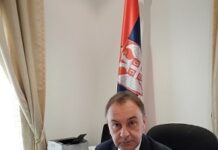 Being a Diplomat, what does Public Diplomacy mean to you personally and professionally? How would you describe the concept of Public Diplomacy?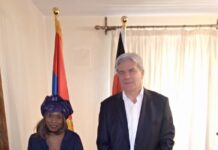 Ambassador of the Republic of Kenya Judi Wakhungu, accredited to the Republic of Serbia on a non-resident basis with a seat in Paris, took the opportunity to pay a visit to Ambassador Dragan Zupanjevac on the premises of the Serbian Embassy in Nairobi during her stay there.
One of the priorities of the Serbian Embassy in Copenhagen is to tirelessly work to strengthen ties with the Serbian community in the Kingdom of Denmark. On 2020's final day, Director of the Children's Cultural Centre of Belgrade Dragan Maric delivered gifts to teacher Ksenija Maricic who runs a Serbian language supplementary school.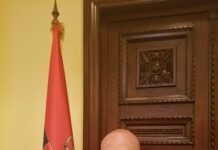 There are difficult moments in the history of Serbia and Bulgaria, but never before in modern history has there been such a high level of mutual relations, d Serbian Ambassador to Bulgaria Zeljko Jovic said.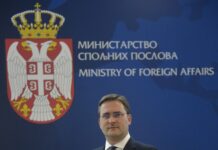 After the post of Secretary General of the President, you became the Minister of Foreign Affairs. How different is the work you are doing now, what challenges are you facing and do you miss the daily cooperation with President Aleksandar Vucic? I am in frequent private and professional contact with President Vucic. Since foreign policy is to a large degree the duty of the President of the Republic as well, for me, as the former President's Secretary General, this area is not new. I regularly exchange information with the President and discuss foreign policy topics. According to the Constitution, but also according to his personal characteristics, the President is a person who inspires and sets the tone for the policy of our country in various areas, including the area I am currently dealing with. In that sense, his help is both invaluable and irreplaceable. The post of a minister is not new to you, as you were the Minister of Justice from 2012 to 2016. To what degree have the year..
Serbian Ambassador to Angola Milos Perisic met with Ambassador José Primo, Director of the Diplomatic Academy of the Ministry of Foreign Affairs of Angola, and discussed establishing cooperation with the Diplomatic Academy of the Serbian Ministry of Foreign Affairs and signing a memorandum of understanding between the two institutions.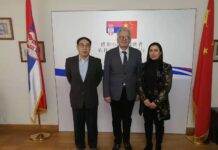 Charge d'Affaires Ivan Kandijas received at the Serbian Embassy in Beijing professor Yao Jie and lector Natasa Radosavljevic Gaberova from the Serbian Language Department of the Beijing Foreign Studies University. The interlocutors discussed cooperation between the Embassy and this Department currently attended by 33 students. It was agreed to arrange a meeting with the students at the Serbian Embassy, after the Lunar New Year.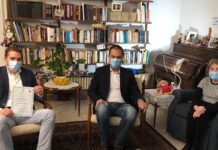 The Serbian Embassy in Israel handed the Serbian citizenship to Relly Alfandari Pardo, who was born in Belgrade in 1929, where she survived the Holocaust as a girl.