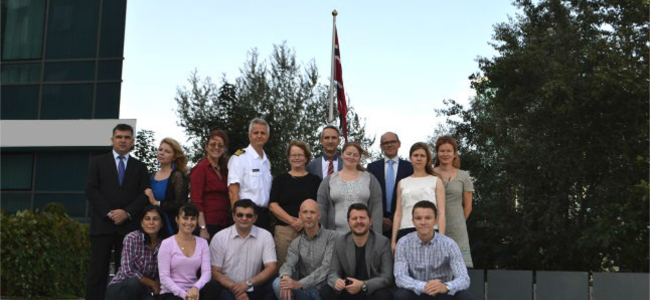 (Last Updated On: December 12, 2015)
Due to the growing interest in contemporary Norwegian literature lately, Serbian PEN Center has decided to organise the Norwegian Literature Week in Belgrade, Novi Sad and Pozarevac from December 8-11.
"The main goal of the programme of the Norwegian Literature Week is to present the most important works of Norwegian literature that has been translated into Serbian in the last five years, as well as talk about the thematic, poetic and cognitive experience of contemporary Norwegian literature," says Gojko Bozovic, the organiser and director of Arhipelag publishing house.
In a bid to reach this goal, PEN Center is bringing three Norwegian writers: Kirsti Blom, Lars Svendsen and Eugene Schoulgin.
Kirsti Blom (1953) debuted in 1973 with the novel "Image of a human being". She has since written several novels, poetry books and short stories as well as numerous children's books. She also served as director of the Norwegian PEN Center from 1994-2003. Lars Svendsen (1970) is a Norwegian philosopher who wrote several books, many of which have been translated into Serbian. The most famous ones include: A Philosophy of Freedom, A Philosophy of Fear, Work etc. Eugene Schoulgin (1941) is a Norwegian writer who was also active with PEN International. His work has been translated into Turkish, German, Russian and Slovakian.
During their stay in Belgrade, the Norwegian writers are supposed to visit different cultural and educational institutions, meet the media, but also talk to students at the Scandinavian Department of the Belgrade University's Faculty of Philology.
The programme of this festival, which gathers students, literary critics, professors, writers and translators, also comprises literary evenings, readings and panel discussion on translation of the Norwegian book to Serbian.
Serbian PEN Center launched the programme of world literature days in 2013. Last year, Ukraine was the focus country. Click here for the full programme for this year