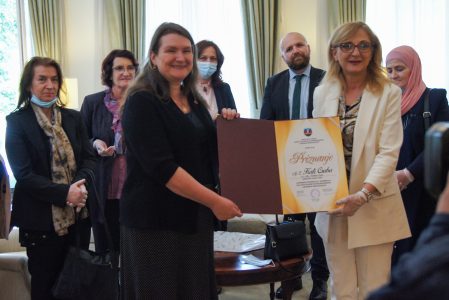 Representatives of the Council for Gender Equality and Equal Opportunities of the City of Novi Pazar presented to H. E. Kati Csaba, Ambassador of Canada to Serbia a certificate for her contribution to the promotion and affirmation of gender equality and equal opportunities policies.
The event took place on Thursday, May 28, at 11:30 at the Official Residence of the Embassy of Canada (Uzicka 33). May 28 is also the International Day of Action for Women's Health.
Continue reading Certificate for Canadian Ambassador at Diplomacy&Commerce.