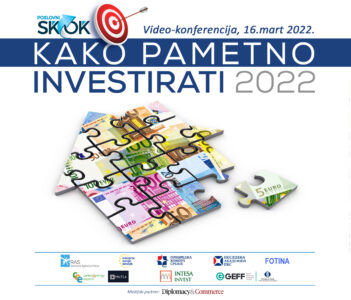 The fifth conference on How to invest wisely 2022 will be held online on 16th March 2022, as part of the Business Leap project.
The goal of this year's conference is to inform businessmen about the approachable sources of financing, incentives and support programs that are available, to provide professional information on what is wise to invest in and what are the current trends.
Speakers at the conference are representatives of the Development Agency of Serbia, Development Agency of Vojvodina, Serbian Chamber of Commerce, EBRD, Intesa Invest, National Employment Service, Development Fund of Vojvodina, GEFF EBRD Fund, consulting houses Carbon and Energy Experts, and Maitea Consulting&Advisory.
Continue reading Conference: How to invest wisely 2022! at Diplomacy&Commerce.