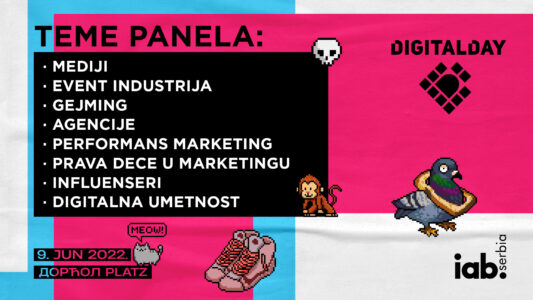 "The end of the world as we know it" is a symbolic inspiration for this year's Digital Day 2022 conference, which will be held on June 9 in Belgrade's Dorcol Platz
The phenomenon that distinctly characterises our era is the continuous radical changes that are moving the world towards the digital sphere. Changes in our social environment, the way we create and experience personal and professional experiences, changes in the global economy, entertainment industry or marketing are determined by new, digital phenomena and trends that are changing at an incredible rate, often very difficult to spot, define and exploit.
Continue reading Creators of new trends at the Digital Day 2022 conference at Diplomacy&Commerce.