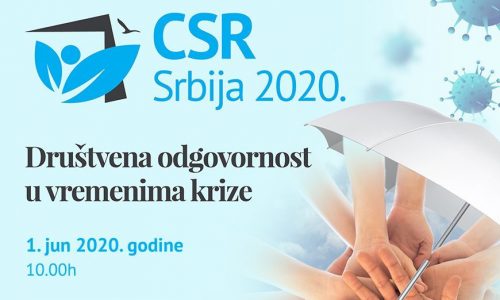 For the sixth consecutive year, Color Media Communications is organizing a conference dedicated to corporate social responsibility. Due to the situation caused by the coronavirus (COVID-19) pandemic, the conference CSR Serbia 2020 – Social Responsibility in Times of Crisis will be held online for the first time, on Jun 1, 2020, starting at 10 am.
At this year's conference, we will talk about the future of CSR, the latest trends and challenges.
Continue reading CSR SERBIA 2020: Social responsibility in times of crisis – Jun 1, 2020, starting at 10 am at Diplomacy&Commerce.