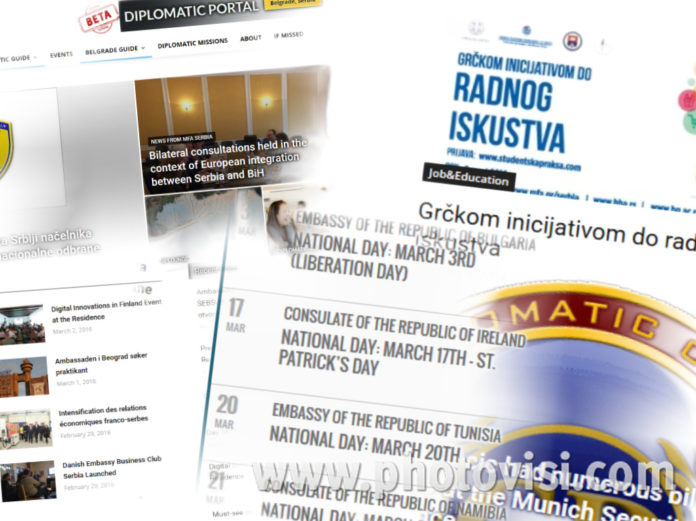 First Deputy Prime Minister and Minister of Foreign Affairs of the Republic of Serbia Ivica Dacic met today with the Regional Director of the International Organization for Migration, Ms. Argentina Szabados, who is on a visit to the Republic of Serbia in the context of marking the 25th anniversary of her Organization's operation in Serbia.
Both sides expressed their satisfaction over the successful mutual cooperation in addressing the challenges of migration. They also pointed to the importance of the experiences gained in Serbia in the context of the population movements of the 1990s as well as the refugee and migrant crisis which had affected the dynamic of social trends in the region for more than two years.
After the meeting, Minister Dacic opened a news conference to observe this jubilee, while the representatives of international organizations and the diplomatic corps who were in attendance were then addressed by IOM's Regional Director Argentina Szabados, Head of the EU Delegation in Belgrade Ambassador Sem Fabrizi and by UN Resident Coordinator in Serbia Karla Hershey.
As the conference continued, the guests were also addressed by Commissioner for Refugees and Migration Vladimir Cucic, State Secretary of the Ministry of the Interior Biljana Popovic Ivkovic, Assistant Minister at the Ministry of Labour, Employment, Veteran Affairs and Social Policy and IOM Sub-Regional Coordinator for the Western Balkans Peter van der Auweraert.