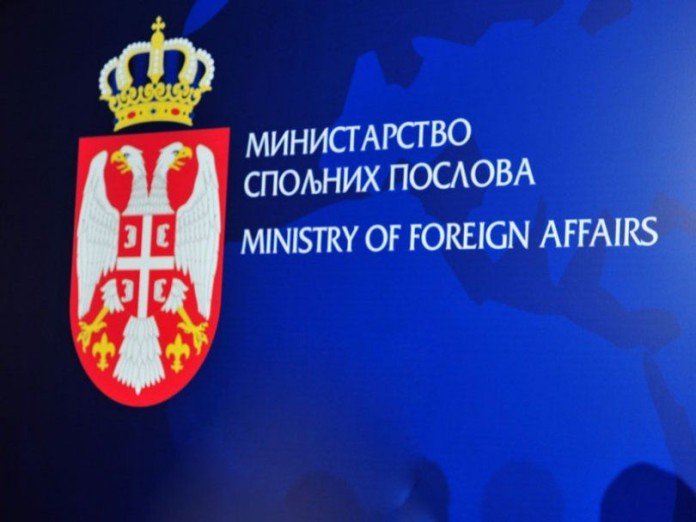 (Last Updated On: November 15, 2016)
First Deputy Prime Minister and Minister of Foreign Affairs of the Republic of Serbia Ivica Dacic, who is on an official visit to Canada, opened his visit by attending a reception hosted by Serbia's Consulate General in Toronto.
Head of Serbian diplomacy Ivica Dacic reiterated Serbia's willingness to continue towards the European Union, but warned of many problems existing on this path.
"You know that we are willing to continue along our EU path, but it involves many problems, in particular conditions being imposed by the EU that are fairly unpredictable to us, frequently changing and very often touching upon our most painful sore spot – Kosovo, i.e., our territorial integrity and sovereignty", said Dacic.
The Foreign Minister noted that it was important for Serbia to make as many friends as possible worldwide, as well as to maintain the existing friendships.
"This means that our European path must not imply jeopardizing at the same time relations with some of our traditional friends, such as Russia and China, because these countries have extended their support to us in the UN concerning the Kosovo issue", added Minister Dacic.
The Minister also noted that it was important to Serbia to establish best possible relations with Canada, that certain agreements are signed, including the one on air transport, but also to "discuss Canada's fairly restrictive policy concerning Serbian citizens intending to travel to Canada".
"During this visit, we will discuss relaxing the visa regime, as well as economic cooperation, because there are many Canadian companies interested in doing business in Serbia, particularly in the fields of mining and energy".
The Minister also expressed his expectation that regular dialogue would be maintained between the two countries in the coming years, noting that the current visit, taking place until 15 November, was a good opportunity to restart Serbia's relations with Canada.
The Head of Serbian diplomacy also noted that the relations between Serbia and Canada were highly important, not least because Canada was a large country, considering that a large number of our people lived there.
According to official information 70,000 Serbs live in Canada, whereas Minister Dacic underlined that he was certain that there were "at least twice as many" of them.
"We will endeavor to establish a better connection between our state and you who live here, the Serbian diaspora is at a fairly high level here and highly-skilled. Our goals is for you to be loyal citizens to whichever country you live in, but not to ever forget your origins, where you have come from and which people you belong to, and the role of our country is to help you all in this regard", said Dacic.
The diplomatic relations between the two countries were established 75 years ago, while a mountain in Canada, Mount Putnik, was named after Serbian Field Marshal Radomir Putnik.
The Head of Serbian diplomacy also said that a considerable number of contacts and visits was realized between the two countries, namely Prime Minister Aleksandar Vucic taking part in the 2012 Halifax International Security Forum, on which occasion the two countries signed several agreements on cooperation, former Foreign Minister Baird visiting Serbia, and the incumbent Foreign Minister Dion participating in the OSCE Ministerial Council in Belgrade. Serbia's expectation is that top level contacts would be maintained in the coming years as well.
The current visit of the Serbian Foreign Minister is the first in 14 years.