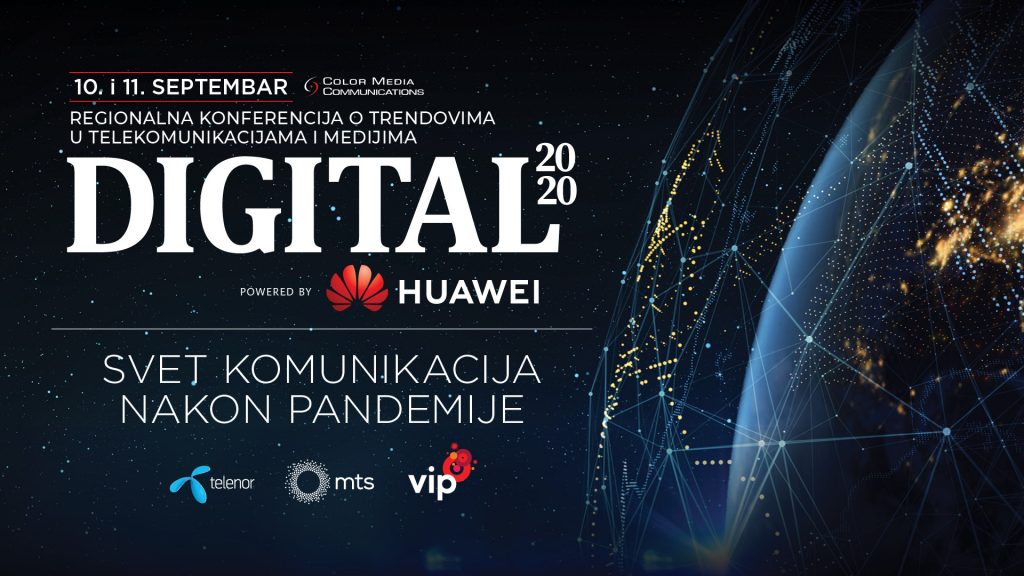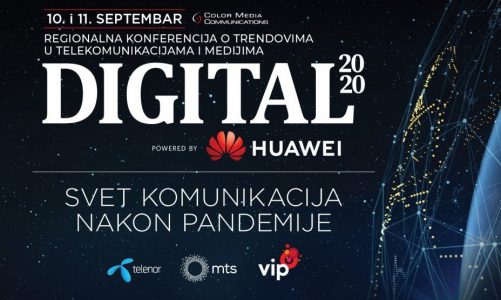 For the seven consecutive years, Color Media Communications is organizing "Digital", a regional conference on trends in telecommunications and media
This year – online #Digital2020 powered by Huawei will be held on September 10th and 11th (Thursday and Friday) will gather the most important names from these areas.
The largest part of the conference program will be dedicated to how the world of marketing, media, telecommunications and digital will look like in all aspects after the pandemic.
Continue reading DIGITAL 2020 – The biggest digital conference in S.E.E. region, September 10th and 11th at Diplomacy&Commerce.