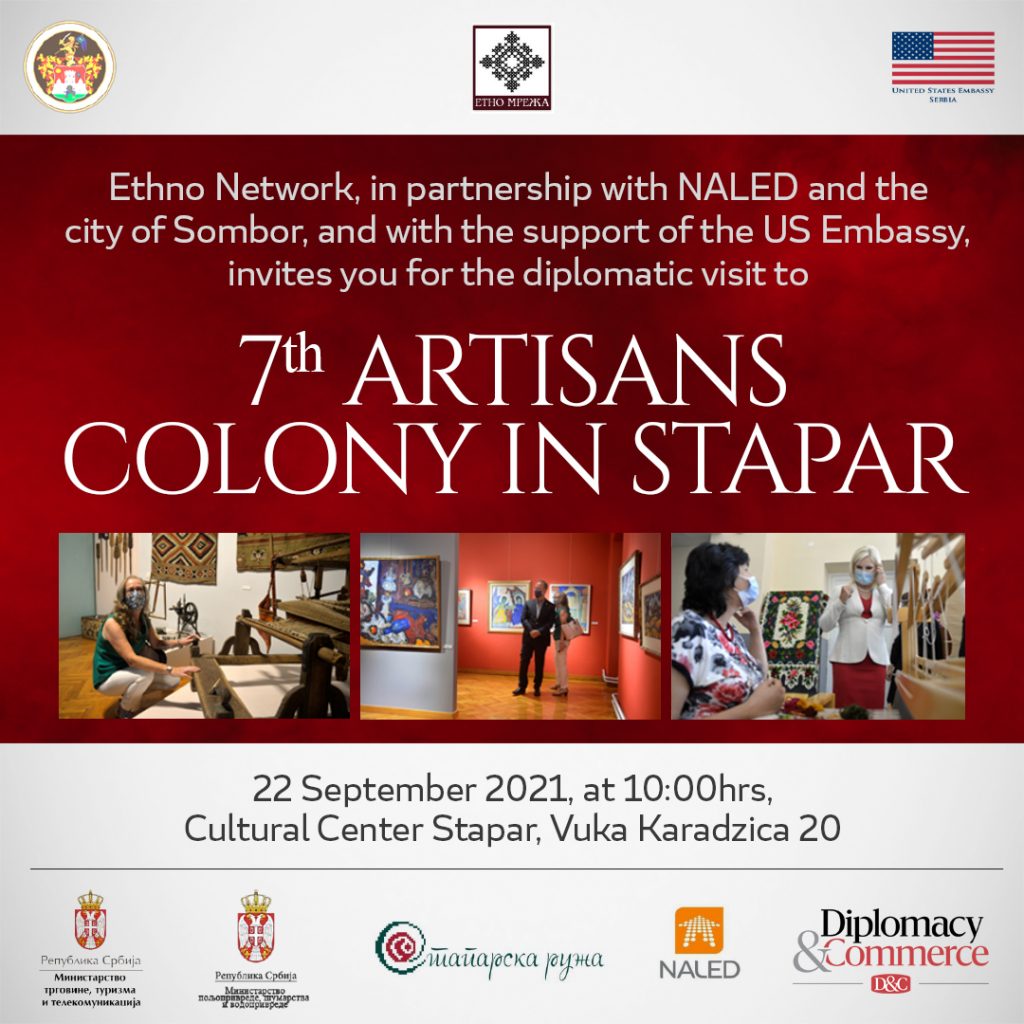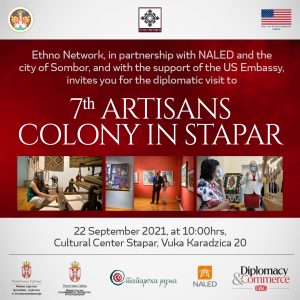 Invitation for representatives of the diplomatic corps in Serbia
In partnership with NALED and the City of Sombor, and with the support of the US Embassy, Ethno Network would like to invite you to join the diplomatic visit to the 7TH ARTISANS' COLONY IN STAPAR 2021. The visit will take place on 22 September 2021, at 10:00hrs. The guests will gather at the Stapar Cultural Centre, 20, Vuka Karadzica Street, Stapar.
Continue reading Diplomatic visit to the 7th ARTISANS' COLONY IN STAPAR 2021 at Diplomacy&Commerce.
(Visited 1 times, 1 visits today)