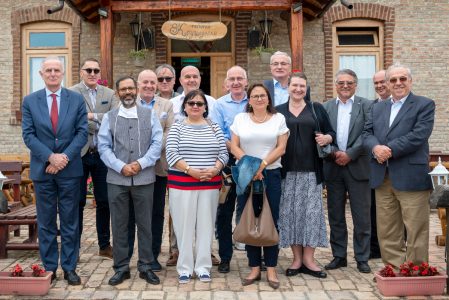 Diplomacy & Commerce magazine and Color Media Communications organized a sightseeing wine tour of Fruška gora for diplomats and the magazine's associates
On the wine tour, the guests visited two monasteries and two wineries and had lunch. The guests gathered in Sremski Karlovci. First on the itinerary was a visit to the Bajilo wine cellar where they saw the archival wines produced by the Bajilo family, who has been making wine for generations.
Continue reading Diplomats and business people visit Fruska gora – Serbia has its Tuscany! at Diplomacy&Commerce.