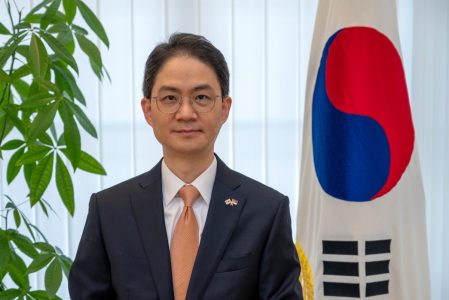 Having overcome long geographical distance, Korea and Serbia have achieved a lot in our bilateral relations in various fields
We spoke with Korean Ambassador to Serbia, H.E. Hyoung-chan CHOE about economic and bilateral relations between our two countries, battling the coronavirus pandemic and his views about boosting our cooperation. "Last year, we celebrated 30 years of diplomatic relations between Serbia and Korea. The jubilee was not just a symbolic year, but will also serve as a beacon for what direction we need to go in the coming years".
Continue reading H.E. Hyoung-chan CHOE, Korean Ambassador to Serbia: Steady upward trend based on mutual respect and friendship at Diplomacy&Commerce.