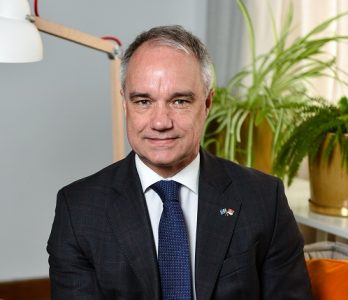 Sweden is active particularly within the environmental and police reforms and can, so far, report substantial progress
Diplomacy&Commerce magazine spoke with Swedish Ambassador to Serbia, H.E.Jan Lundin, about bilateral and economic cooperation between Sweden and Serbia, Swedish and Serbian external trade and investments, as well as about examples of different CSR activities of Swedish companies. When asked how much have global trends, such as climate change, the EU and the priorities of the Swedish policy and diplomatic goals been affected by the pandemic, he pointed out: "These are complicated times for the kind of sustainable and value-based foreign policy Sweden is advocating.
Continue reading H.E. Jan Lundin, Swedish Ambassador to Serbia – We support Serbia in the EU Integration Process at Diplomacy&Commerce.