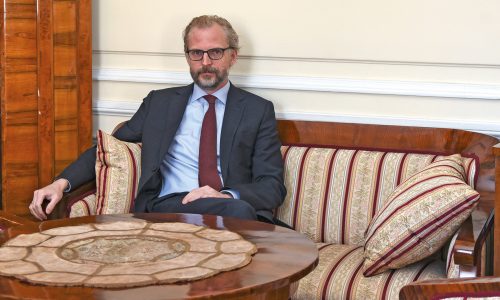 If anything, the crisis caused by pandemic has highlighted even more how dependent we are and how much we need close cooperation and solidarity. In other words, for Austria EU-enlargement and Serbia's accession process remain a top priority!
Austria has pursued a strategy of early and strict lockdown during the Covid-19 pandemic, followed by a controlled re-opening of public life. In fact, Austria has been one of the first European countries to respond with very restrictive measures to the pandemic through a policy of social distancing and self-isolation as well as the gradual closure of businesses, shops, schools, universities, restaurants and bars, sports facilities and parks.
Continue reading H.E.Nikolaus Lutterotti, Austrian Ambassador to Serbia – In these tough times we are together at Diplomacy&Commerce.