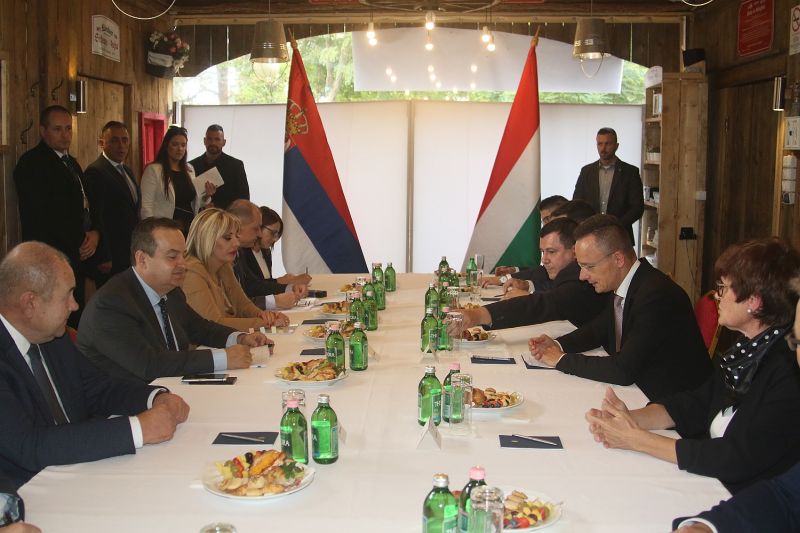 Prime Minister and Foreign Minister Ivica Dačić and Hungarian Foreign Minister Peter Szijjarto expressed satisfaction with the development of bilateral relations so far, whose upward trend is confirmed by the regular holding of joint sessions of the two governments.
At the meeting, held after the opening of the Kubekhaza-Raba border crossing, the officials emphasised that it is very important to preserve the dynamics of holding sessions of the two governments that send a strong political message and confirm a high level of understanding and trust in relations between Serbia and Hungary.
They also discussed the strategic partnership agreement, which should be signed at the next session of the two governments.
The officials estimated that the overall cooperation between the two countries is continuously improving, and that achieving energy stability and better infrastructure connections are some of the priorities in the forthcoming period.