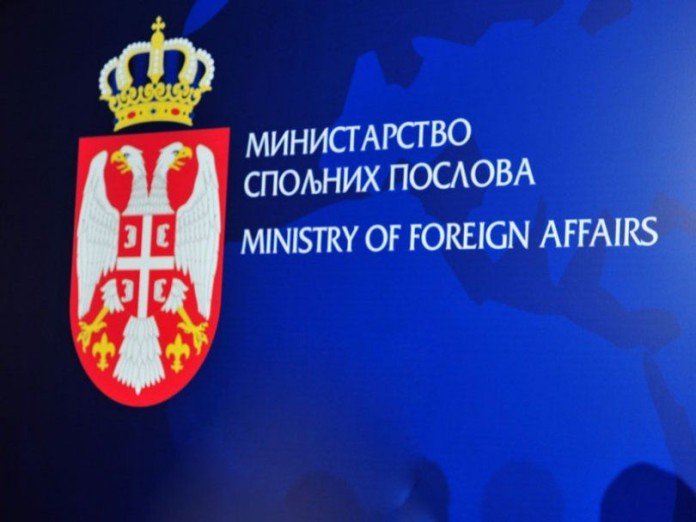 First Deputy Prime Minister and Minister of Foreign Affairs of the Republic of Serbia Ivica Dacic opened today in Buenos Aires in a formal ceremony the Square of the Republic of Serbia, located in one of the most beautiful neighbourhoods of the Argentine capital.
The formal inauguration was attended by Ms. Carmen Polledo, First Vice-President of the Buenos Aires City Legislature, representatives of the Serbian diaspora in Argentina, Vicar Bishop of the Latin American DioceseKiril Bojovic, and representatives of the diplomatic corps accredited in Argentina.
In a brief address, the Serbian Foreign Minister underlined the importance of ties and good cooperation between the Republic of Serbia and the Republic of Argentina, the bonds of friendship and the tradition of good relations that characterized the two countries and peoples.
Minister Dacic underscored that the opening of the Square of the Republic of Serbia was a new source of inspiration and an additional encouragement to the further all-round development of relations between Serbia and Argentina in the future.