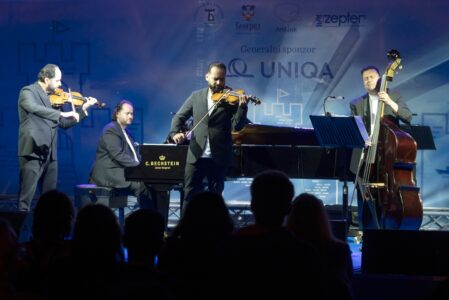 ArtLink Festival presented the celebrated Ensemble Janoška. Concert held at the Belgrade Fortress, Scene near "Pobednik", June 25, 2022, from 22:00.
The regional ArtLink Festival was officially opened with a fantastic performance by the Janoška Ensemble from Slovakia; artists and audience together created a unique ambience despite unfavourable
weather conditions, masters of improvisation delighted with the reception, gladly soon again in Serbia; the program of the Festival continues with performances by eminent musicians throughout Serbia until September 25.
Continue reading Janoška's art Surpassed the Rain at Diplomacy&Commerce.