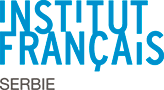 « Née avec la crise de 1973, notre génération est porteuse d'une destinée universelle : c'est son histoire que je raconte. Nous n'avions pas vingt ans quand le mur de Berlin s'est effondré. Presque trente le 11 septembre 2001. Première génération Internet, nous arrivons aujourd'hui aux responsabilités et devons relever une Europe qui doute d'elle-même. Notre défi : dessiner un avenir collectif pour ce continent. »
Quel est le problème essentiel de l'Europe d'aujourd'hui ? Que faire et comment ? Comment répondre aux crises qu'elle traverse ? Voici quelques-unes des questions auxquelles Guillaume Klossa cherche à répondre dans l'essai Une jeunesse européenne (publié en serbe aux éd. Arhipelag, 2019, traduit par Duško Lopandić).
Guillaume Klossa, président du think tank et mouvement citoyen CIVICO EUROPA, ancien conseiller spécial du vice-président de la Commission européenne en charge du numérique (2018-2019), est l'auteur du rapport "Towards European Media Sovereignty", préfigurant la future stratégie industrielle de l'Union européenne pour les médias à l'heure de l'intelligence artificielle (IA) et des GAFA.
Dirigeant audiovisuel européen et spécialiste de l'IA, Guillaume Klossa a été directeur de l'Union européenne de Radiotélévision (European Broadcasting Union), entreprise publique audiovisuelle européenne, après avoir été vice-président exécutif de McDonald's France et directeur numérique du groupe Bureau Veritas. Dans la haute administration française et européenne, Guillaume Klossa a été conseiller de Jean-Pierre Jouyet, ministre des affaires européennes pour la dernière présidence française de l'UE, puis rapporteur du groupe de réflexion sur l'avenir de l'Europe, présidé par Felipe Gonzalez (Conseil Européen).
Diplômé d'HEC, de Sciences-Po Paris et de la London School of Economics, Guillaume enseigne la stratégie de transformation des médias à Sciences-Po Paris. Il est l'auteur de nombreux essais dont Europe, la dernière chance? (2011), Une jeunesse européenne (2014), Media for good (2019). Guillaume Klossa a aussi été éditorialiste Europe pour plusieurs médias dont Metro et Forbes.
Il est connu en France pour son engagement en faveur de l'Europe. A 15 ans, il lance un magazine culturel européen lycéen. En 1989, il participe au lancement du Parlement européen des Jeunes à Salonique en Grèce, le jour de la chute du mur de Berlin. Après le premier tour de l'élection présidentielle de 2002, il fonde le Think tank EuropaNova pour faire émerger une génération de leaders européens capables de faire face aux crises. Quelques semaines avant le Vote pour le Brexit, il lance le mouvement citoyen européen Civico EUROPA. Il est aussi l'initiateur de WeEuropeans, la plus grande consultation citoyenne transnationale jamais organisée, en 24 langues et dans 27 pays, avec l'objectif d'expérimenter de nouvelles formes de participation et d'inventer une nouvelle étape de la démocratie.
Participants : Guillaume Klossa, Duško Lopandić, Gojko Božović, Pavle Sekeruš
En français et en serbe. Traduction assurée. Entrée libre.
The post Les européens du futur appeared first on Institut français de Serbie.