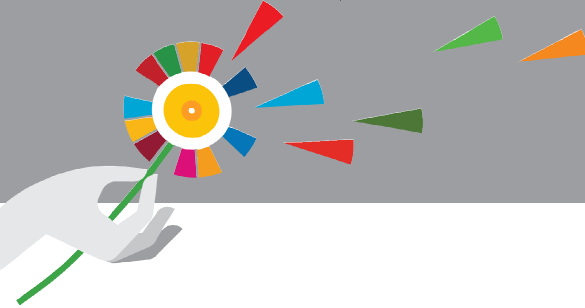 (Last Updated On: January 25, 2023)
The 2030 Agenda is a universal strategy that encompasses 17 goals (Sustainable Development Goals, SDGs) and includes all three dimensions of sustainable development – economic growth, social inclusion and environmental protection. It is based on three key values: respect for human rights, respect for the principle of leaving no one behind and gender equality.
The Republic of Serbia has participated in the elaboration of these goals through the work of state institutions and civil society and is committed to their implementation, in cooperation with its partners.
The Public Finance Reform – 2030 Agenda project, supported by the governments of Switzerland and Germany and implemented by GIZ, contributes to the implementation of the 2030 Agenda on both national and local level. Since the achievement of the SDGs largely depends on decisions made at the local level, the project has placed a strong focus on the localisation of the 2030 Agenda, with the aim to strengthen the capacities of local self-governments and other local stakeholders for the prioritization and implementation of SDGs, based on multisectoral collaboration and exchange. This approach also complements the efforts of the "SDGs for ALL" Platform to facilitate a broad social dialogue at the local level on local development priorities in line with the SDGs.
In the past three years, the localisation of the 2030 Agenda has been carried out through the support to state and non-state key partners such as the Prime Minister's Cabinet, the Public Policy Secretariat of the Republic of Serbia, local self-governments and civil society organisations within the Fund for Sustainable Local Development, and others.
The most significant results of these partnerships, lessons learned and changes that were achieved during the work on this project are summarized in a short publication titled "Local Impact on Global Changes" which was produced in September 2022. We hope that the partners' experiences, motivation, actions and results will also inspire other local self-governments, communities and organisations to work together on the localisation of the 2030 Agenda.