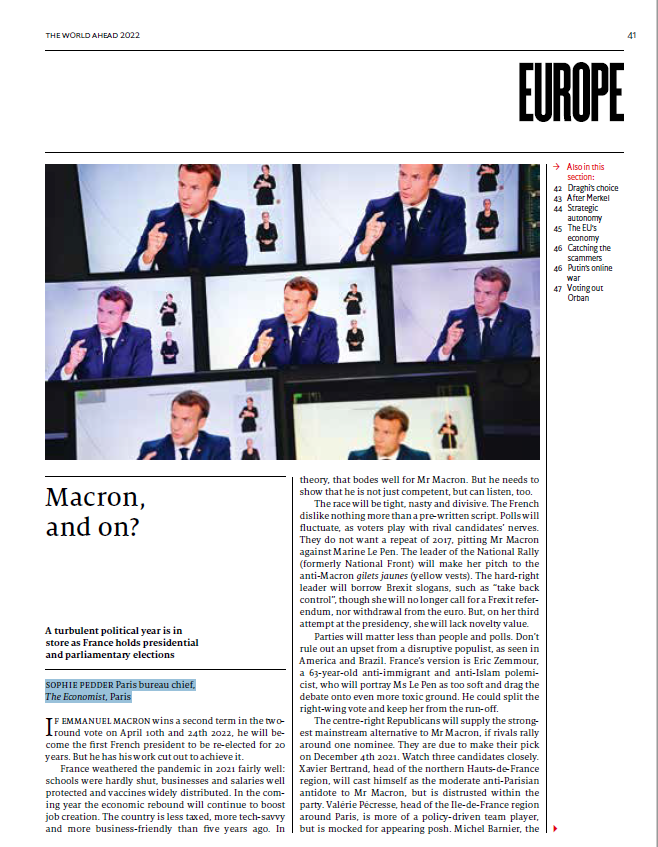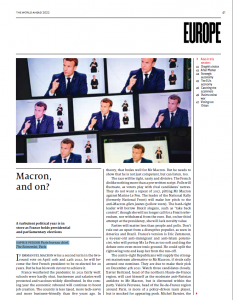 A turbulent political year is in store as France holds presidential and parliamentary elections
If Emmanuel Macron wins a second term in the tworound vote on April 10th and 24th 2022, he will become the first French president to be re-elected for 20 years. But he has his work cut out to achieve it. France weathered the pandemic in 2021 fairly well: schools were hardly shut, businesses and salaries well protected and vaccines widely distributed.
Continue reading Macron, and on? at Diplomacy&Commerce.
(Visited 1 times, 1 visits today)