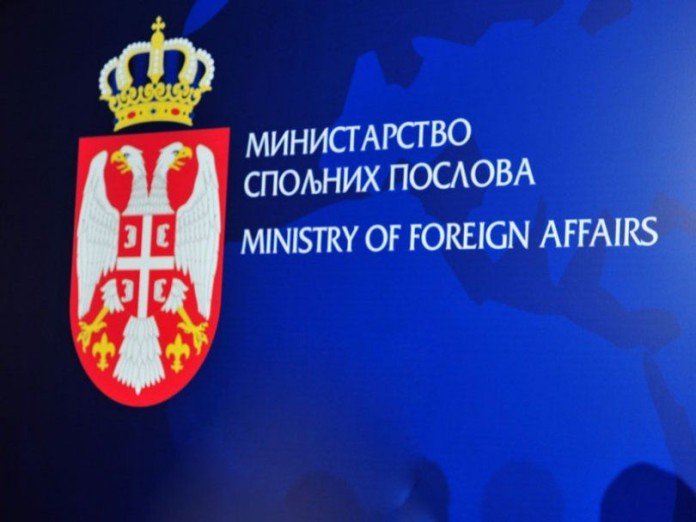 First Deputy Prime Minister and Minister of Foreign Affairs of the Republic of Serbia Ivica Dacic received today the Ambassador of the Argentine Republic in the Republic of Serbia, Mr. Ricardo Fernández.
In the talks, both sides expressed satisfaction over the visit that Minister Ivica Dacic was about to make to Argentina, in order to attend the formal ceremony for the Square to be named after Serbia in Buenos Aires on 22 November 2017, which is but another confirmation of the friendly relations existing between our two countries, also illustrated by the October opening of the Argentine Gardens in Belgrade.
The Serbian side underlined that it was interested in further enhancement of the political dialogue and overall cooperation with Argentina. The significance of the meetings that Serbian Foreign Minister Ivica Dacic was to have with Vice President of the Argentine Republic Gabriela Michetti and with Foreign Affairs Minister Jorge Faurie, in which the two sides were to sign the Agreement on Trade and Economic Cooperation, was particularly highlighted in this context.