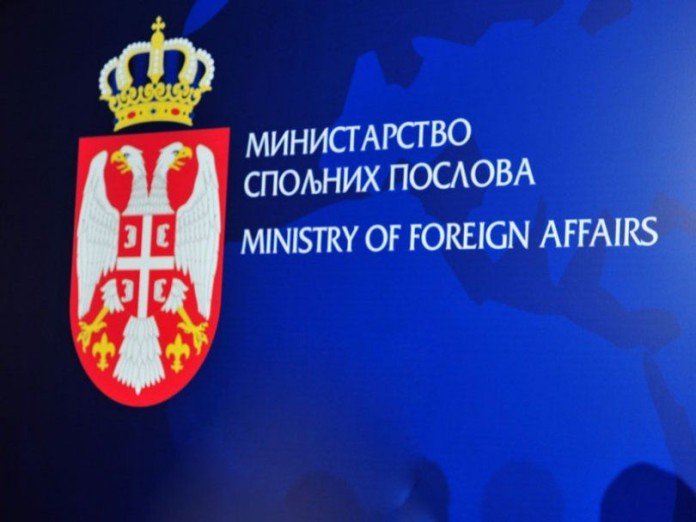 First Deputy Prime Minister and Minister of Foreign Affairs of the Republic of Serbia Ivica Dacic met today Russian Federation Security Council Secretary Nikolai Patrushev, who is visiting the Republic of Serbia.
At today's meeting, they discussed some bilateral issues and current regional and international security topics.
Minister Dacic reiterated that the relations between the Republic of Serbia and the Russian Federation were traditionally good, that they were developing in the interest and to the satisfaction of both countries, and that there was a need for giving an additional impetus to the promotion of trade and economic cooperation.
The talks between the Serbian Foreign Minister and Nikolai Patrushev focused on the relations between the two countries in the security area, and the possibilities for upgrading them. The two officials agreed that it was necessary to further improve cooperation with Russia's security services.