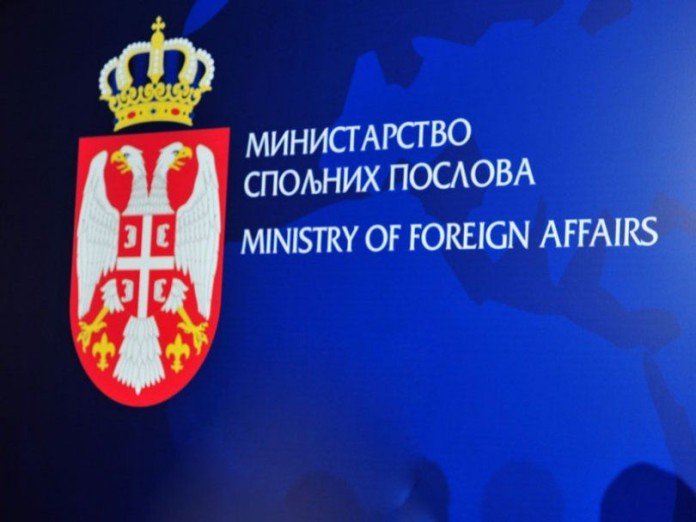 First Deputy Prime Minister and Minister of Foreign Affairs of the Republic of Serbia Ivica Dacic received today Ambassador of Portugal Augusto José Pestana Saraiva Peixoto, Ambassador of Serbia to Portugal Oliver Antic and Director of the Archive of Serbia Miroslav Perisic.
Ambassador Peixoto delivered to Minister Dacic a letter of congratulations by Portuguese Foreign Minister Augusto Santos Silva on the occasion of his re-appointment as Foreign Minister, extending to him an invitation to pay a visit to Portugal at the earliest opportunity.
The Head of Serbian diplomacy delivered to Miroslav Perisic, Director of the Archive of Serbia, the scanned archival documents containing the two countries' correspondence which had been retrieved from the archives of the Portuguese Foreign Ministry by Ambassador Oliver Antic. The documents include the letter from King Milan Obrenovic, written in French, to the then King of Portugal and the Algarve, dated 10 March 1882, marking the establishment of diplomatic relations between the two countries.
In the talks, both sides estimated the bilateral political relations as excellent, as well as that there was potential for improvement of all forms of cooperation, particularly in economy.
Minister Dacic expressed his gratitude for the strong support that Portugal extended to Serbia's European integration path.