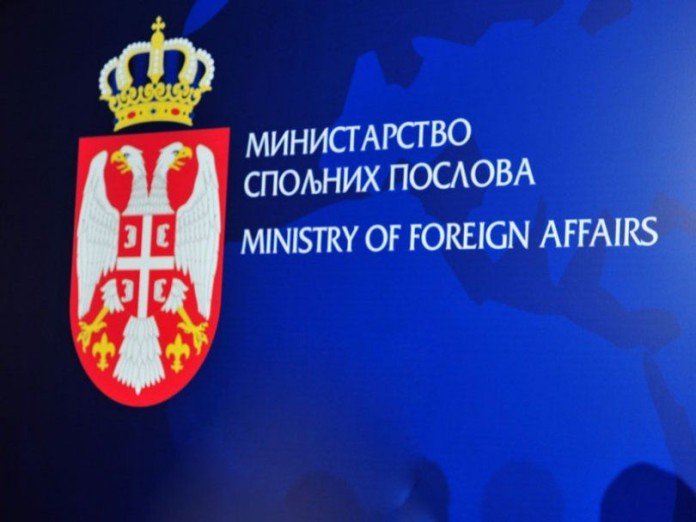 (Last Updated On: November 15, 2016)
First Deputy Prime Minister and Minister of Foreign Affairs of the Republic of Serbia Ivica Dacic met today with Minister of Foreign Affairs of the Republic of Guatemala Carlos Raul Morales Moscoso, who is on an official visit to Serbia.
In the talks it was noted that, despite the existence of bilateral and friendly relations, the cooperation in economy, culture and education failed to match the real possibilities of the two countries.
In this context, Minister Dacic informed his interlocutor that the procedure regarding the exchange of street names given after the Serbian and Guatemalan Nobel laureates in literature was brought to an end on our side and that a street in Belgrade would soon be bearing the name of Miguel Angel Asturias.
Minister Dacic expressed appreciation to Guatemala for its principled position concerning non-recognition of the unilaterally proclaimed independence of Kosovo and for the support of our positions in preventing admission of Kosovo to international organizations.
In the meeting, they agreed that a regular dialogue at all levels was necessary, as well as to establish, in this regard, a mechanism of political consultations by signing a Memorandum of Understanding between the two Ministries of Foreign Affairs.
Both Ministers signed today the Agreement on abolishing visas for holders of diplomatic and official passports.
The Minister of Foreign Affairs of Guatemala invited his counterpart, Minister Dacic, to visit Guatemala.