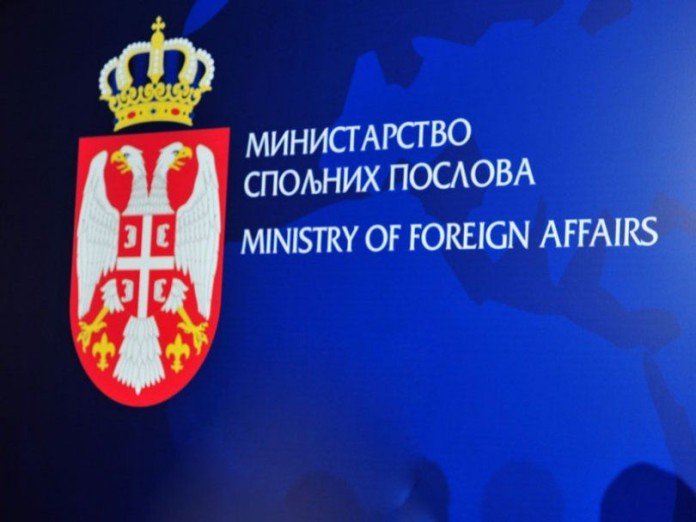 First Deputy Prime Minister and Minister of Foreign Affairs of the Republic of Serbia Ivica Dacic received today a courtesy call from Ambassador of France Federic Mondoloni, who recently presented his letters to President of the Republic of Serbia Aleksandar Vucic.
Minister Dacic welcomed the new French Ambassador and wished him a successful tenure. He expressed his pleasure at the very good bilateral relations and growing cooperation between the two countries, conveying his conviction that the newly-appointed Ambassador of France would contribute to the further promotion of comprehensive cooperation between Serbia and France.
The Head of Serbian diplomacy singled out as especially important the forthcoming visit of French President Emanuel Macron as well as the observance of 100th anniversary of the end of the First World War in which Serbia and France were allies.
Ambassador Mondoloni thanked his host for receiving him and pointed out that the President of France gave him a clear mandate – development of all forms of bilateral cooperation.
He emphasized that for France Serbia was a key country and partner in the Balkans both in terms of stability in the region and of economic cooperation.