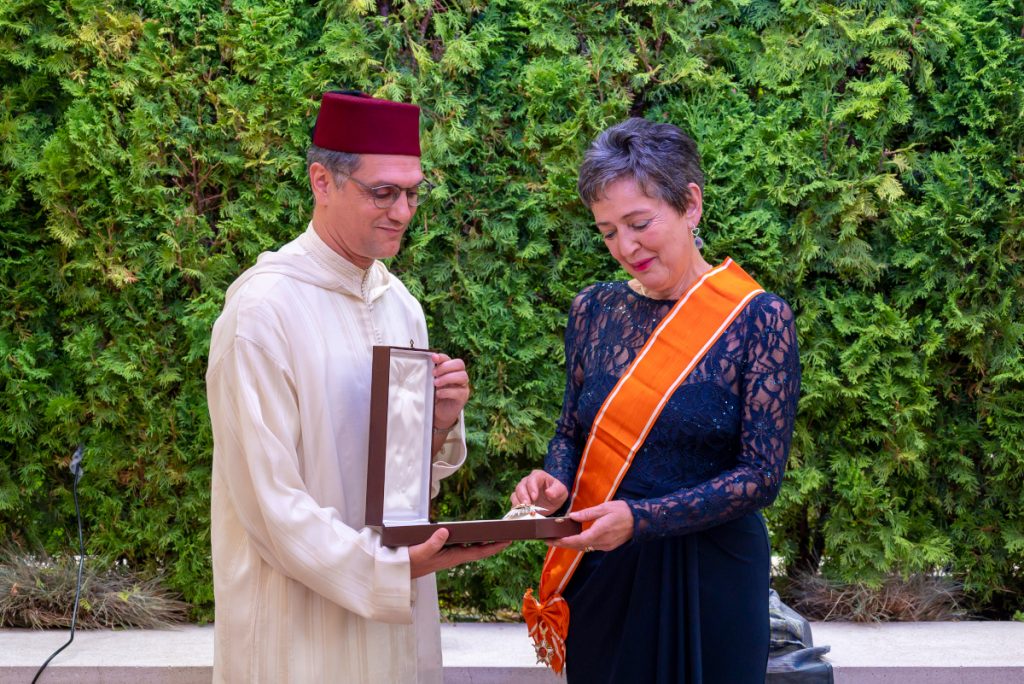 During the reception at the Moroccan residence, the awarding of the Order (awarded by the King of Morocco) to the former Ambassador of Serbia in Rabat, H.E. Slađana Prica Tavčiovska took place.
Several ministers, senior officials of the Ministry of Foreign Affairs, the President of the Chamber of Commerce of Vojvodina, directors of publishing houses, members of the National Assembly, etc. were invited to the reception organised by Moroccan Embassy.
Continue reading Moroccan Order to the former Ambassador at Diplomacy&Commerce.