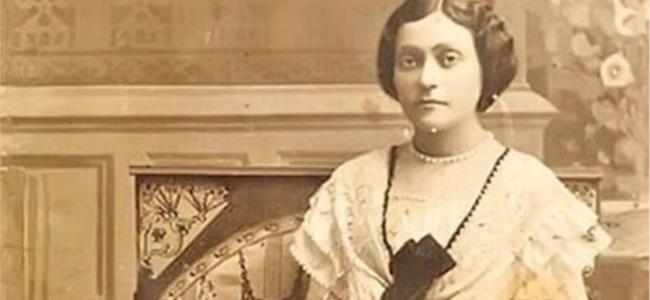 Povodom 140-godišnjice od rođenja Isidore Sekulić, autorke "Pisma iz Norveške", Šabac je organizovao izložbu posvećenu životu i radu ove prve žene akademika u Srbiji.
Negujući kulturu sećanja, Šabac čuva od nezaborava svoju nekadašnju sugrađanku Isidoru Sekulić (1877-1958). Naime, u holu šabačke biblioteke su izloženi lični predmeti, knjige i rukopisi ove velike spisateljice, a koji su preuzeti iz legata u Univerzitetskoj biblioteci u Beogradu.
Isidora Sekulic je u Šapcu bila od 1909. kada je aktom Ministarstva prosvete Kraljevine Srbije postavljena za privremenu razrednu učiteljicu Srpske kraljevske više ženske škole a zatim i stalnu razrednu učiteljicu.
Učenici je pamte po tome što je jedna od prvih koja se ošišala na kratko, pa su je zvali "šišava Isidora". U tom periodu, Isidora je putovala u Norvešku i od beležnice prepune utisaka je 1914. godine nastala i knjiga "Pisma iz Norveške".
To nije običan putopis već jedan od najlepših primera srpske proze koja je decenijama obavezna lektira u srpskim školama.
U vreme kada je knjiga napisana, Norveška je bila jedna od najsiromašnijih zemalja zapadne Evrope. Nafta i bogatstvo došli su tek pola veka kasnije a opšti utisak koji Norveška ostavlja na Isidoru je to da je to zemlja velikog siromaštva, i velike lepote, pre svega – veličanstvene prirode.
Kroz čitavu knjigu dominiraju lirski opisi norveške prirode koja je po Isidorinom opisu istovremeno veličanstvena i brutalna, lepa i zastrašujuća.
Sa svojim opisima zivota u Norveskoj i Srbiji u tom periodu, ova knjiga je danas podjednako aktuelna kao svedočanstvo promena i društvenih kretanja u obe zemlje.