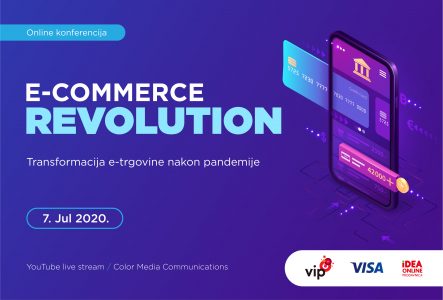 The seventh online conference in 2020. Organized by Color Media Communications, E-COMMERCE REVOLUTION has been dedicated to e-commerce, was held on July 7. There were two panels, E-commerce metamorphosis an E-commerce boom.
Dragana Stanić, Vice Governor of the National Bank of Serbia, pointed out: "Instant payment is the most modern form of payment that currently exists in the world. The Republic of Serbia implemented it a month before it was implemented by the European Union."
Robert Čoban, president of the Color press group and organizer of the event, said that we are still in the "heart of a perfect storm" and have great economic consequences.
Continue reading Online conference E-COMMERCE REVOLUTION – Transformation of e-commerce after the pandemic at Diplomacy&Commerce.