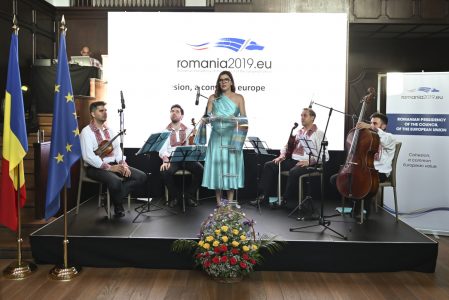 Ambassador of Romania H.E. Oana Cristina Popa was the host of the inauguration of the new premises of the Romanian Embassy in Belgrade.
The event was held in the context of the anniversary of 140 yrs of diplomatic relations between Romania and Serbia.
"Romania will continue to promote the EU enlargement and to make sure that the European perspective of the Western Balkans remains on the table," Ambassador Oana Cristina Popa said at the opening of the new headquarters of the Romanian Embassy in Belgrade.
She said that Serbia's place is in the EU and added that Belgrade must continue to implement the reforms.
She stated that the Embassy of Romania in the past six months, during which the country first
chaired the European Union, organised numerous events in Serbia on the topic of cohesion, values,
culture, trade and common interests, and Romania's experience in the negotiations with EU
membership.