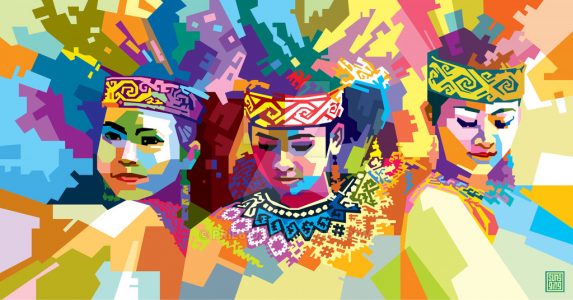 The Embassy of the Republic of Indonesia in Belgrade will hold a grand event promoting the country's creative economy and tourism in the form of cultural festival "Kalimantan Wonderland" at Kalemegdan fortress, Belgrade, 31 August 2019, at 6 pm.
The theme of the event is the introduction of Indonesia's largest island "Kalimantan". Moreover, the event besides to promote the culture, tourism and variety of Indonesian products, it is said as the correct momentum that now Indonesia is moving its capital from Jakarta to East Kalimantan, in Kalimantan island.
Nevertheless, the festival will not only be showing the window of Kalimantan, but also showing the wonderful Indonesia. The festival presents 2 activities being Indonesian market and cultural performance by Indonesian Embassy Dance Group (Bidadari & Citra Indonesia).
Some corners at Indonesian market include Indonesian food corner, handicrafts and other products of Indonesia such as Indomie, Delta Danube mushroom, batik (Indonesian UNESCO heritage) and many others. Kids corner is also available, letting the children to color the drawing wall of Orangutan, which is well-known as the original wildlife of Kalimantan.
In a partnership with Jungle Travel and Smile Production, Kalimantan Wonderland will also be concluded with the rave party started at 23.00, featured with collaboration performance of international DJ and Indonesian Embassy Dancers.
Kalimantan Wonderland outdoor summer festival was promoted in the social media and there have been more than 9.000 people who tagged to be interested in joining the festival.