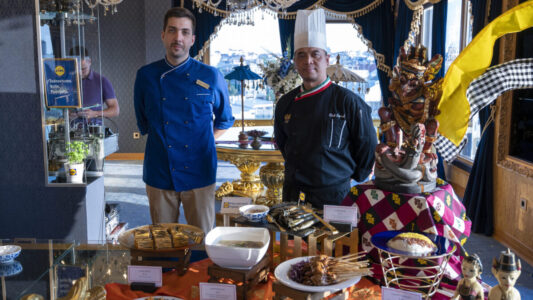 The second event within the project Let's chef together was held in the unique ambience of the President Palace Belgrade Hotel on May 30, organized by Color Media Communications in partnership with Lidl Serbia and the aforementioned President Palace Belgrade Hotel.
"Food can be used as a strategic tool to strengthen a country's tourism industry. The Indonesian government has strongly supported the development of culinary tourism as a special tourism sector, intensively promoted abroad.
Continue reading Second Let's Chef Together event hosted by the Ambassador of Indonesia at Diplomacy&Commerce.