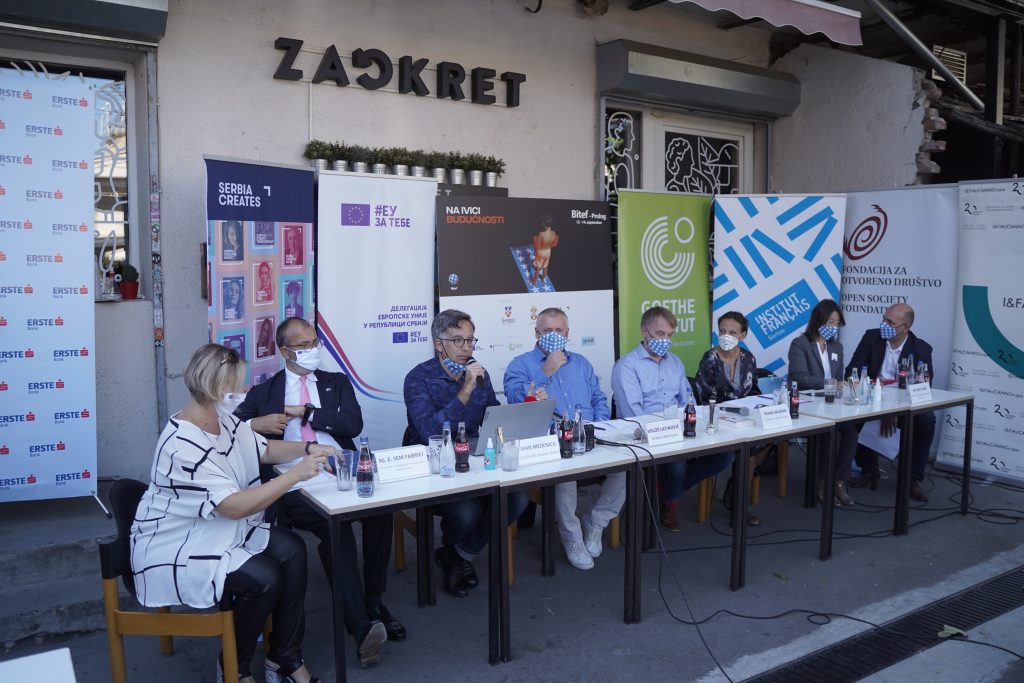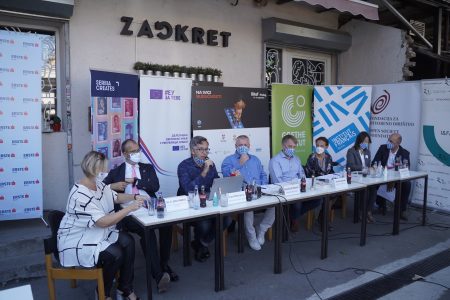 The second press conference presenting the Bitef–Prologue side program, which will be held 12–14 September 2020, was held at the "Zaokret" club. The members of the media were addressed by Bitef director Miloš Latinović, Bitef Festival artistic director Ivan Medenica, Head of the EU Delegation to Serbia Sem Fabrizi, Goethe Institute Belgrade director Frank Baumann, as well as Catherine Faudry, Cultural Attaché with the Embassy of France in Belgrade.
Bitef–Prologue will be organized at Bitef Theatre and on an open-air stage in Mira Trailović Square, where the official opening will be held, as well as the debate program and screening of the performances from the main program – with the strict implementation of health measures, measuring temperature, compulsory masks and maintaining physical distance.
Continue reading Second Press Conference Regarding Bitef–Prologue at Diplomacy&Commerce.