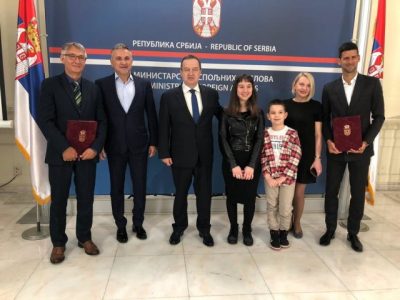 The Diplomacy Day was marked in Belgrade, which was established following the government's decree from 2015, and May 29th was set as the date when we commemorate the founding of the Prince's Office of Foreign Affairs in 1839.
The Serbian Foreign Minister, Ivica Dačić, paid tribute to Novak Djoković for his overall contribution to diplomacy, giving him a commemorative plaque for his exceptional personal engagement and contribution to the promotion of Serbia's interests in the world.
Continue reading Serbian diplomacy day marked at Diplomacy&Commerce.