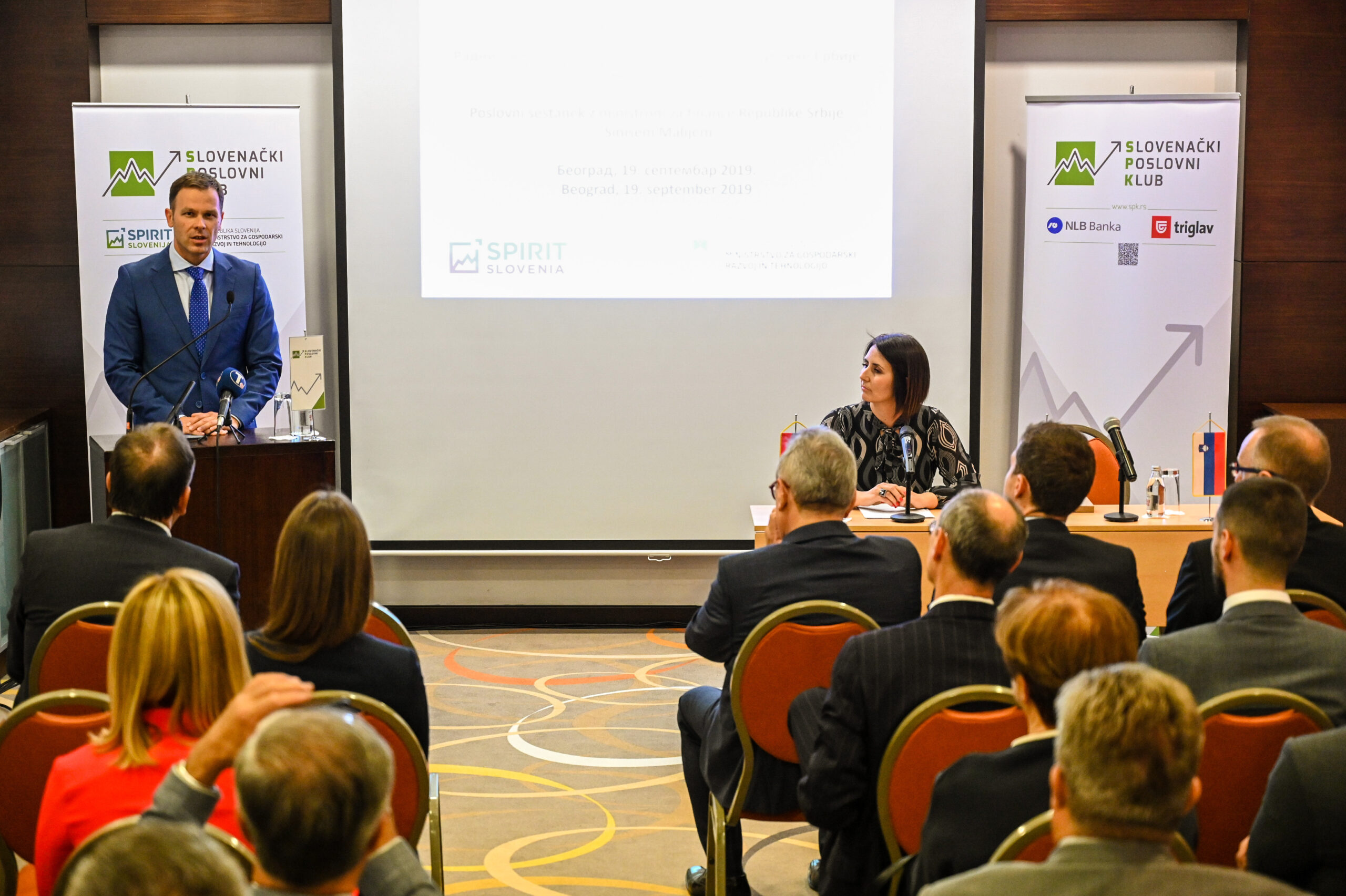 With EUR 1.1 billion, Slovenia is one of the ten biggest investors in Serbia, and the economic and political cooperation between the two countries is at an all-time high, Serbian Finance Minister Siniša Mali stated on Thursday, September 19, at a working meeting with members of the Slovenian Business Club in Serbia, held in Belgrade.
Today, investments go both ways – Serbian companies invest in Slovenia in several areas. At the same time, in Serbia, around 25,000 citizens work in Slovenian companies. The trade between the two countries is constantly growing, and Mali says that "we are now going for two billion a year".
– Last year we had a foreign trade surplus with Slovenia, which didn't use to happen – Mali said.
The minister said that the growth of Serbia's GDP in 2019 should be around 3.5%. Considering the large upcoming infrastructural works, further growth is expected, and Serbia, as he added, wants to reach annual growth rates of 6-7% in the future.
Sinisa Mali also fielded questions from the members of the Slovenian Business Club and took contact information from the representatives of two companies and promised that he would discuss the concrete problems they had mentioned regarding tax laws and the collection of environmental fees the next week.
The Ambassador of Slovenia to Belgrade, Iztok Jarc, thanked the Government of Serbia for its efforts toward upgrading the cooperation of the two countries. He congratulated the government for its financial stability and the fact that Serbia had been named the most attractive country for foreign investments.
– I believe that both governments are working on expanding the cooperation, which requires a stable macro-economy – Jarc said.