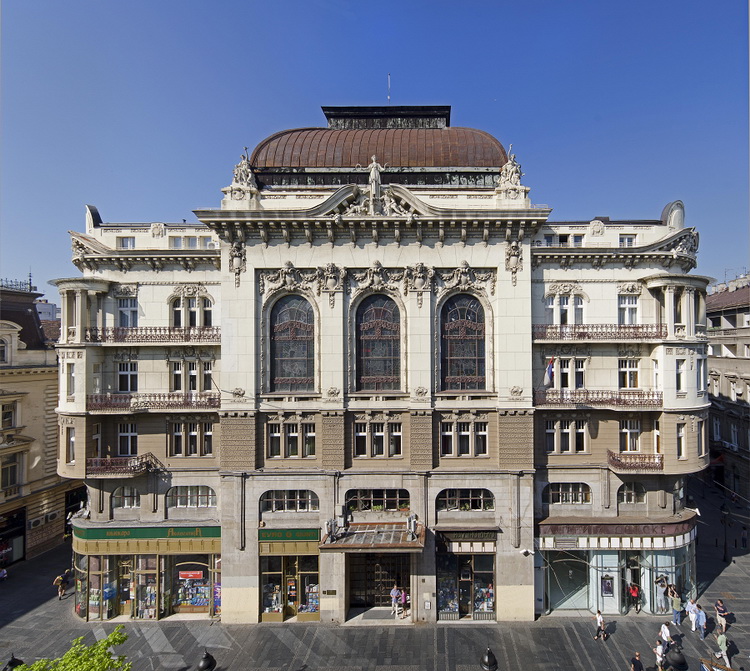 Statement of the SASA Department of Language and Literature
Goran Vesić, deputy mayor of Belgrade, stated in an interview to 'Blic' on 22 September 2019, 'Belgrade shall have a cable-car connecting Kalemegdan Park and Ušće, as Jerusalem, New York, Salzburg, Koblenz, and other cities have had. This change will not be stopped by some hysteria of an aggressive minority'.
We would like to remind you that the cable car construction has been opposed by the Serbian Archaeological Society, Department of Archaeology and Centre for Theoretical Archaeology of the Faculty of Philosophy, The Society of Conservators of Serbia, National Committee ICOMOS Serbia, ICOM National Committee Serbia, Europa Nostra, Academy of Architecture of Serbia, Society of Museums of Serbia, world experts working on the protection of the Roman Forum, Acropolis of Athens, Walls of Constantinople, officials of UNESCO and European Bank, as well as experts from dozen organizations dealing with the research and protection of cultural and natural heritage.
The list of institutions opposing the construction of cable car in Kalemegdan – which, to Goran Vesić, represent an aggressive minority, includes the Serbian Academy of Sciences and Arts.
Referring to the addresses presented at the scientific gathering dedicated to the Belgrade Fortress, organized almost three decades ago, SASA Department of Historical Sciences has opposed most decisively the construction of cable car, which is to be built between the core of the Belgrade Fortress – or in Vesić's words 'Kalemegdan Park' – and the other bank of the Sava River. SASA Department of Language and Literature has supported this stand and demanded to entrust the fate and visual appearance of the Belgrade Fortress and Belgrade to experts. SASA Presidency has also endorsed this stance.
With his determination to build the cable car, despite all arguments and warnings, G. Vesić is endangering the cultural and historical authenticity of this monument. Such is his reaction to opinions and counsels of experts – whose arguments he classifies as 'hysteria' – that we have to protest most vehemently against leaving the fate of historical and cultural monuments and identities of our cities to people whose ambitions and power are in obvious discrepancy with their education.
The SASA Executive Council gives its full support to the statement of the Department of Language and Literature, urging once again to refrain from using sharp and disrespectful vocabulary, which has communicated some old and shameful origins, especially in the last few days. What is surprising is that this form of communication, despite our naive belief, has not vanished forever.