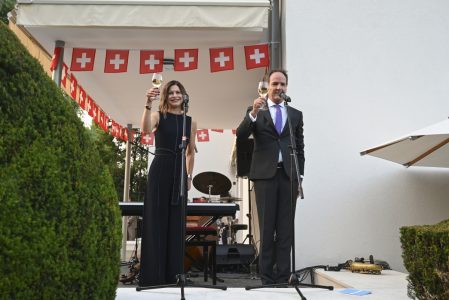 The Embassy of Switzerland in Belgrade on 31 July organised a reception to mark the Swiss National Day.
H.E. Philippe Guex, Ambassador of the Swiss Confederation in Belgrade and his spouse, welcomed guest at the Ambassadorial Residence. Among the guests were high representatives of the Serbian Government, as well as many public figures, representatives of the diplomatic community.
The Swiss National Day is the national holiday of Switzerland, set on 1 August. Although the founding of the Swiss Confederacy was first celebrated on this date in 1891 and annually since 1899, it has only been an official holiday since 1994.