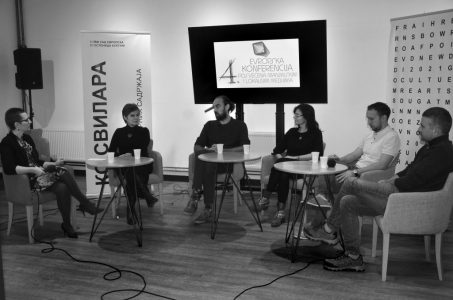 'Minority media have a vital role in providing credible information that saves lives in the context of the pandemic.'
The organisers of this year's conference are: Heror Media Pont, Mađar so, Storyteller, Hrvatska riječ, the Centre for the Development of Minority and Local Media, the Media Association in cooperation with FUEN and ECMI with the support of MIDAS.
The Conference was supported by the Ministry of Culture and Information, the Provincial Secretariat for Culture, Public Information and Relations with Religious Communities, the Provincial Secretariat for Education, Administration, Regulations and National Communities, the Administration for Culture of the City of Novi Sad and the Novi Sad ECoC 2021 Foundation.
Continue reading The 4th European Conference dedicated to minority and local media: Without inspiration, there would be no point to the media at Diplomacy&Commerce.