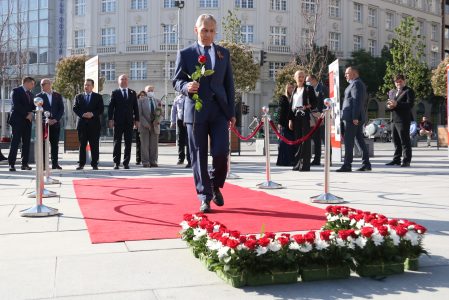 On the occasion of May 9, the Day of Victory over Fascism and Nazism, the Secretary-General of the Serbian President, Nikola Selaković and the Russian Ambassador to Serbia, H.E. Alexander Botsan-Kharchenko laid flowers at the Red Army Soldiers Monument.
Ministers Ivica Dačić and Nenad Popović also laid flowers in memory of the soldiers fallen in the fight against Nazism. The commemoration was held with the message that we must resist attempts to revise history.
Continue reading The day when revisionism was defeated at Diplomacy&Commerce.