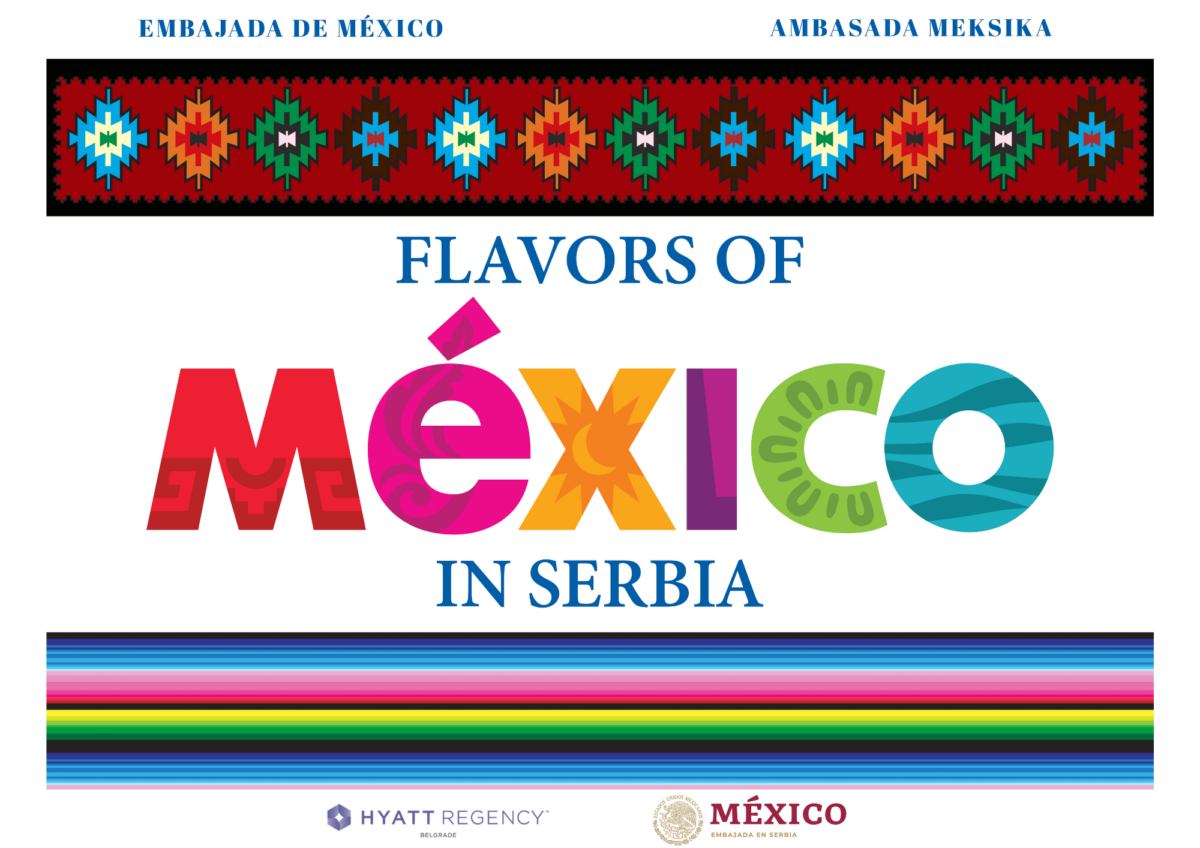 (Last Updated On: September 8, 2023)
Immerse yourself in an authentic journey through Mexican flavours in the heart of New Belgrade during the Days of Mexico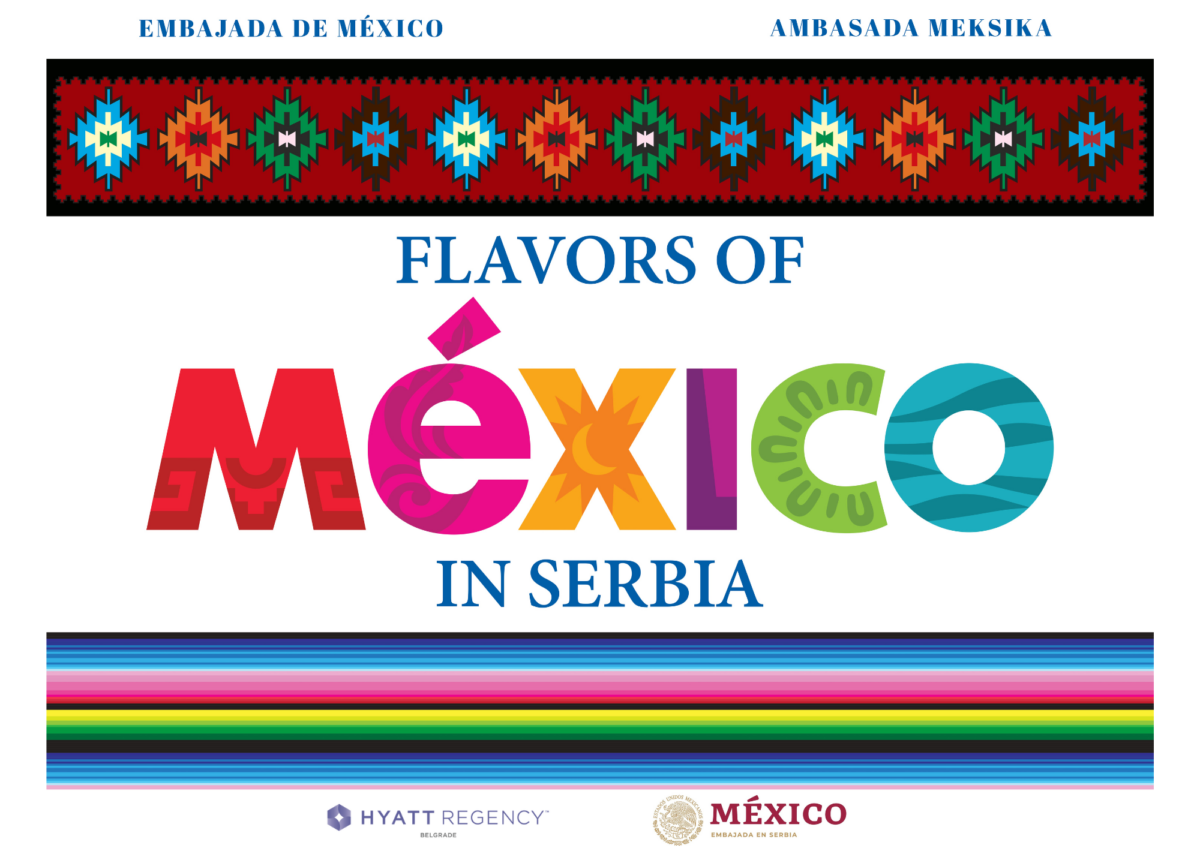 From September 12th to 23rd, Hyatt Regency Belgrade hotel, in collaboration with the Mexican Embassy, is hosting an event titled "Flavors of Mexico in Serbia." During this cultural manifestation, visitors will have the opportunity to indulge in enticing specialties meticulously prepared by skilled Mexican chef Jonathan Martinez Herrera, using authentic ingredients directly from this vibrant North American country.
Since 2010, the Mexican cuisine is considered part of the Intangible Cultural Heritage of Humanity by United Nations Educational, Scientific, and Cultural Organization (UNESCO), and it plays a central role in the cultural identity of Mexico. In partnership with the Mexican Embassy in Belgrade, Hyatt Regency Belgrade hotel proudly continues its tradition of showcasing diverse world cultures, providing an experience that celebrates authentic tastes, captivating dances, cherished customs, and traditions.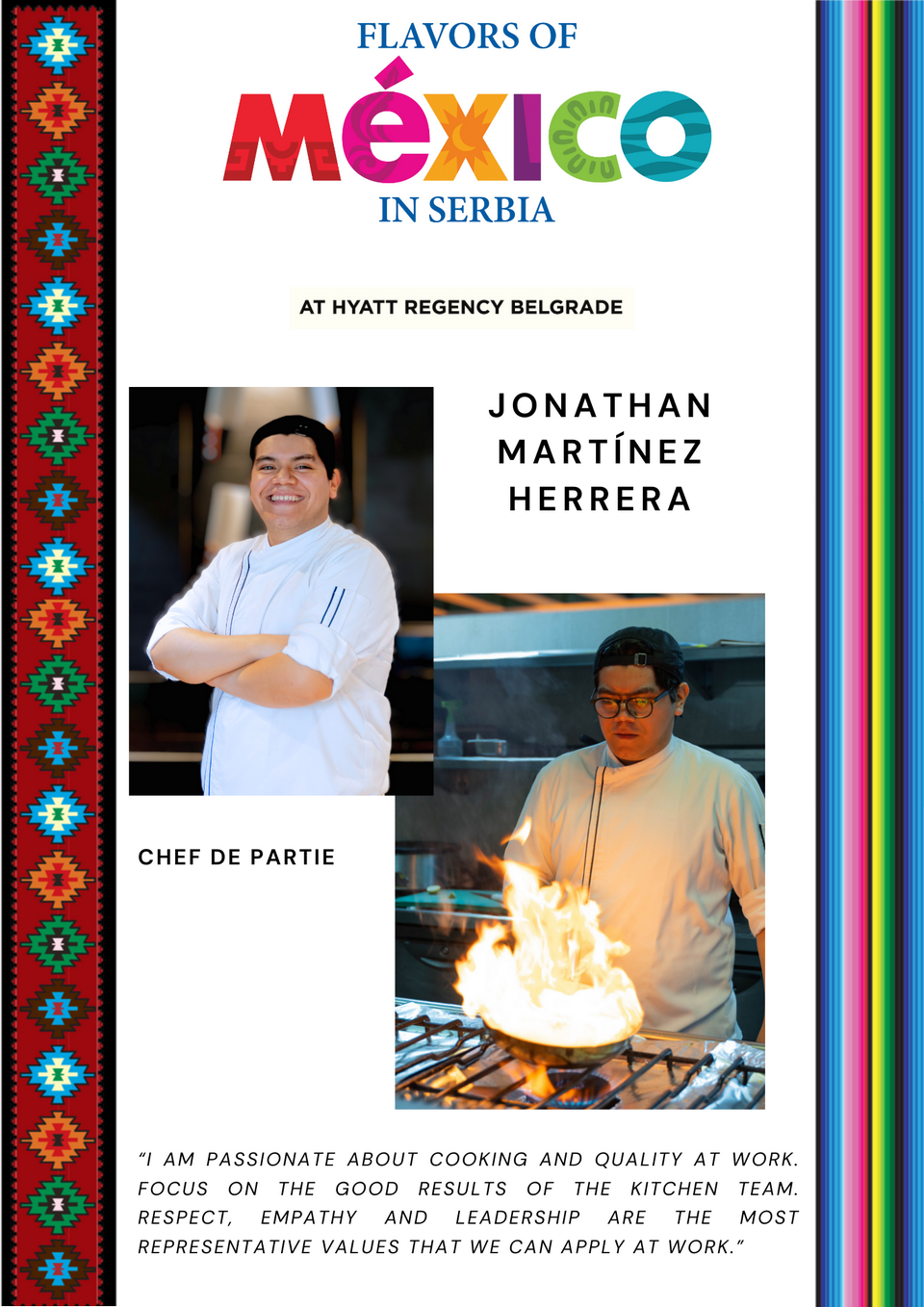 "Flavors of Mexico in Serbia" will be complemented by the now-traditional Blok 21 event, on September 15th and 22nd, starting at 6 PM in the patio of Hyatt Regency Belgrade hotel. Visitors will have the chance to taste traditional Mexican street food specialties, along with their original and refreshing beverages.
From September 12th, 14th, and all the way to September 23rd, the Metropolitan restaurant will present an alluring authentic Mexican set menu, skillfully crafted by a reputable Mexican chef. Prepare your taste buds for an extraordinary experience as you enjoy delicacies such as Aguachile de camarones, Taco de cochinita pibil, and Mole poblano—traditional masterful specialties that embody the richness of Mexican gastronomy.