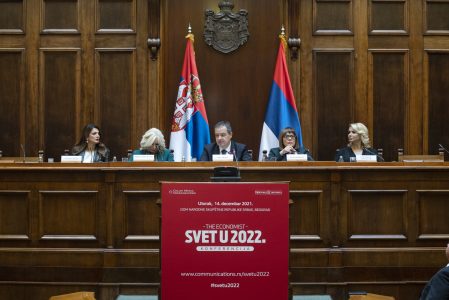 Serbia expects economic growth to continue next year
The annual The Economist 'World in 2022' conference was officially opened in the small hall of the National Assembly of Serbia. This is one of the oldest conferences organized by Color Media Communications and has already become recognized as an event that closes the current year with conclusions about the political, business and social environment of Serbia and discusses important issues in the coming year.
Continue reading The Economist's annual conference – "The World in 2022″ at Diplomacy&Commerce.