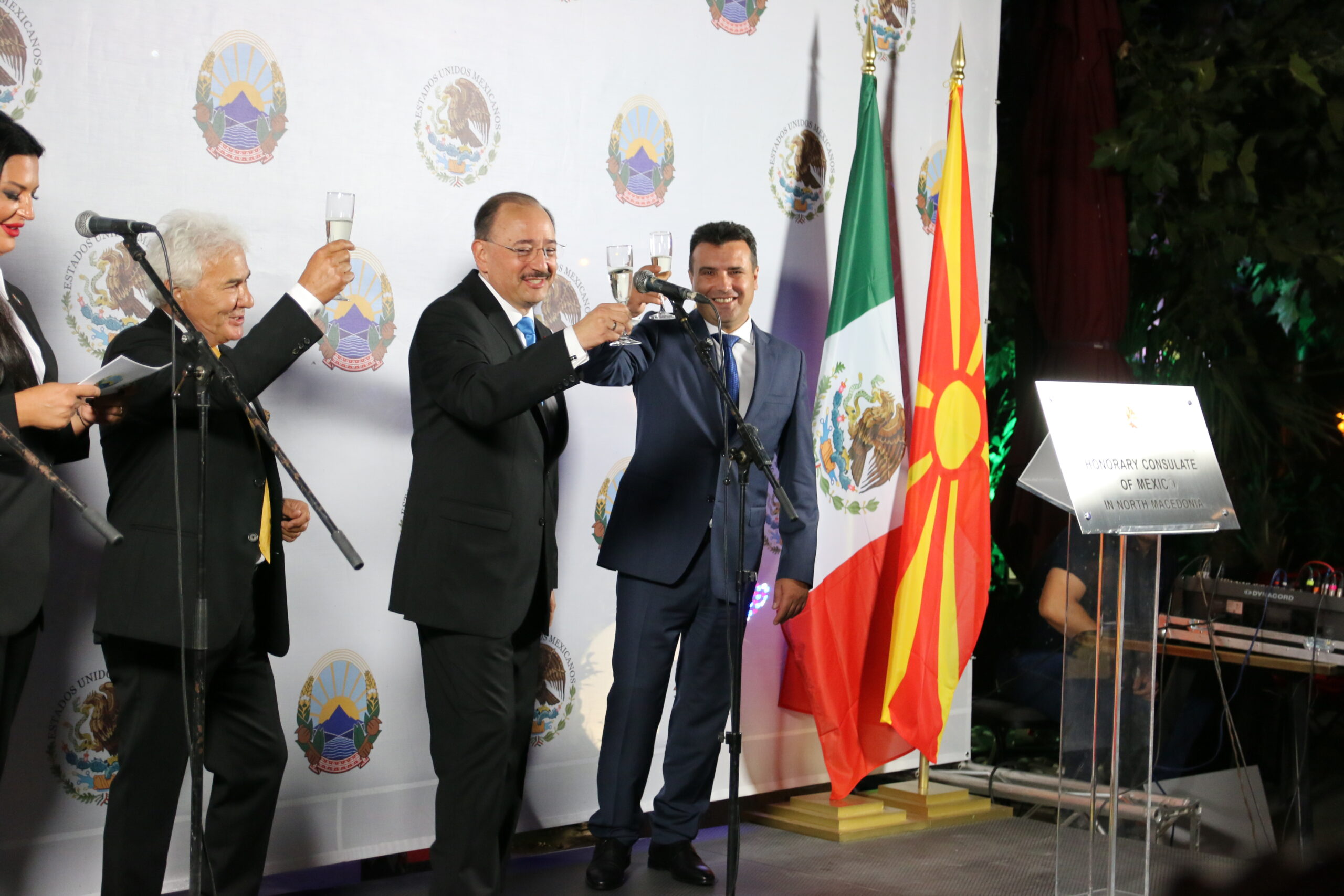 The Honorary Consulate of the United Mexican States (Mexico) has opened in Northern Macedonia. The Honorary Consulate will be chaired by Enver Maliqi, who officially assumes the title of "Honorary Consul" of Mexico in the Republic of Northern Macedonia. The Honorary Consulate will work to promote co-operation between the two countries and launch joint activities in several areas. The opening ceremony of the Honorary Consulate was led by Mexican Ambassador, H.E. Marco Antonio García Blanco.
"Opening of the Honorary Consulate is a step forward in bilateral relations between Mexico and Northern Macedonia, marking the 18th anniversary of diplomatic relations on October 4th. With the support of Enver Maliqi as Honorary Consul, I am convinced that new areas of cooperation and understanding will be developed to expand and strengthen bilateral relations with fruitful results for both sides, "said Ambassador Garcia Blanco.
According to Maliqi although they are geographically distant, these countries share much in common, and respect for tradition, a strong temperament and the fight for human rights and dignity unite them.
"The Mexican and Macedonian experience is an excellent basis for cooperation and a greater exchange of ideas that will strengthen relations between the two peoples. Intensifying cooperation in different spheres will be one of my priorities as Honorary Consul here. Northern Macedonia and Mexico can together contribute to a better position in business and international relations and can encourage development and progression in both countries," said Enver Maliqi.
The opening ceremony of the Honorary Consulate of Mexico was attended by Parliament Speaker Talat Jaferi, Prime Minister Zoran Zaev, Foreign Minister Nikola Dimitrov, representatives of the diplomatic corps, the business community and several institutions. The Honorary Consulate is located in the Park Residence complex in Skopje and will be open every working day from 8 to 4 pm.