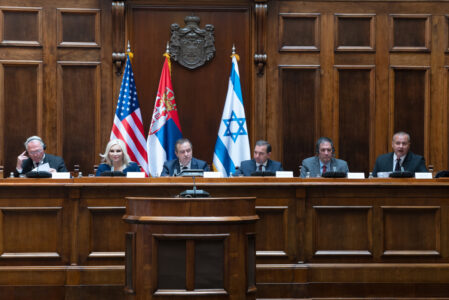 The conference titled "Serbian-American Relations: Energy Diversification Strategy", organized by the Serbian-American Friendship Congress (SAFC) and Color Media Communications, was held on May 12, 2022, at the House of the Serbian National Assembly.
The conference was opened by Ivica Dačić, Speaker of the National Assembly of the Republic of Serbia, who said on the occasion: "We, in Serbia, have long been engaged in the diversification of energy sources, which is one of the state and economic priorities.
Continue reading The National Climate and Energy Plan is being drafted at Diplomacy&Commerce.