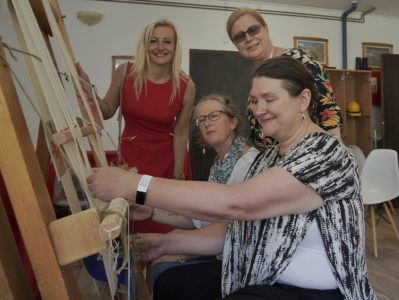 Canadian Ambassador H. E. Kati Csaba and the wife of US Ambassador Anne Godfrey tried their hand at weaving looms in the vicinity of Pirot today, with the help of skilled weavers, who gathered from different parts of Serbia to share their knowledge within the fifth Weaving Colony.
The Fifth Weaving Colony was held from August 4 to 7 on Stara Planina, in the Dojkinci Mountain Lodge, and was organized by the umbrella association of handicraft producers Ethno Network and the City of Pirot, under the auspices of the Canadian and US embassies.
Continue reading The women ambassadors wove carpets in Pirot at Diplomacy&Commerce.