(Last Updated On: May 26, 2022)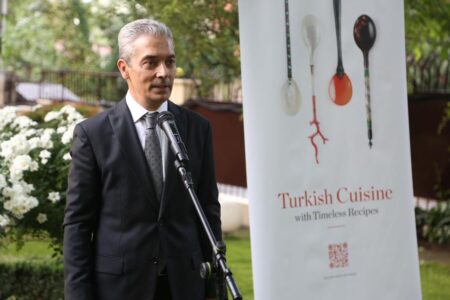 Turkish Cuisine Week is held for the first time this year on the week of 21-27 May. The event is celebrated with promotional events in Türkiye and abroad, including in Serbia.
On this occasion, a high-level dinner with a fine dining concept was organized at the Turkish Ambassador's Residence on 24 May 2022. Ambassador H.E. Hami Aksoy and his spouse Dr. Canan Parmaksızoğlu Aksoy welcomed the guests, sharing information on the healthy, waste-free and traditional aspects of the Turkish cuisine.
Continue reading Turkish Cuisine Week at Diplomacy&Commerce.