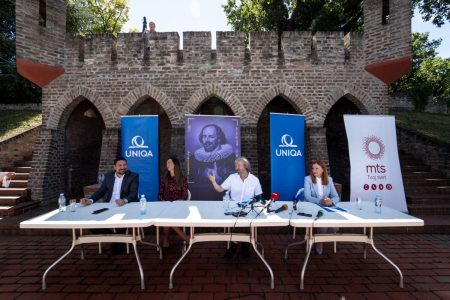 Joy and chearfulness at the 7th Shakespeare Festival
The Beethoven and Shakespeare music piece, performed by the string quartet of the Belgrade Philharmonic, an unusual combination of two great artists, will open the seventh Shakespeare Festival. It is lesser known that Beethoven found the inspiration in Shakespeare for many of his works, especially for his music for string quartets, while the overture of Coriolanus is a thank you note to Shakespeare.
Continue reading UNIQA Osiguranje again supports the most important drama festival this season at Diplomacy&Commerce.