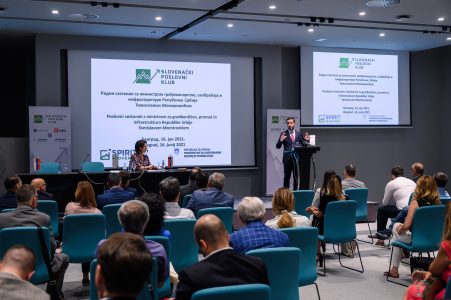 On 16th June, 2021, after a long period, the Slovenian Business Club (SBC) hosted a live event – a working meeting with the Minister of Construction, Transport and Infrastructure of the Republic of Serbia, Mr. Tomislav Momirović. The event was attended by over 80 members of the Slovenian Business Club.
The club's president, Danijela Fišakov, opened the event and in her speech, pointed out that, given the very challenging last year, the club managed to quickly and successfully adapt to the rather peculiar circumstances caused by the Covid-19 pandemic and remained very active.
Continue reading Working meeting "Minister's conversation with business people" at Diplomacy&Commerce.